The Venture Builder programme at Kellogg College is focussed on creating breakthrough companies that will reshape the sectors of healthcare and education as we know of them.
We provide a unique need-led innovation framework for invention. We nurture the development of new companies by providing hands-on operational support and access to our network of market-leading advisers and experts. Our focus innovation areas are in health, education, and sustainability.
About the Venture Builder
The Venture Builder was established in 2021 as a partnership between Kellogg College, Knowledge Collective, and their investment partners. Its mission is to train and fund committed and psychologically-ready students and researchers across the University of Oxford, its Colleges, and Divisions, to build scalable ventures. The programme is supported by the Mathematics, Physical, and Life Sciences (MPLS) Division.
Programme leadership: Gary Walker, Dr Tianyou Xu, Dr Erfan Soliman, and Dr Sarujan Ranjan.
Programme Leadership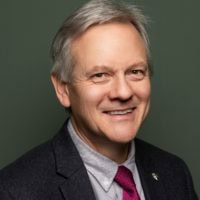 Gary Walker, Finance Bursar, Kellogg College
Gary advises on the general operations and strategy of the venture builder initiative.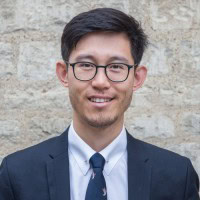 Dr Tianyou Xu (Oxon), FRSA
Dr Xu is an entrepreneur, physicist, and educator. He is an Enterprise Fellow at the Mathematics, Physical, and Life Sciences Division at the University of Oxford and Research Member of Common Room at Kellogg College. He is co-founder of two companies in education technologies and digital health, the latter being an Oxford University Innovation incubator company. Dr Xu has prior venture capital experience at Rock Health in San Francisco, US. In his part time, he is also a Digital Health Specialist at The Hill, at NHS Oxford University Hospitals, where he teaches and advises on innovation strategies. In 2019, Dr Xu and Dr Soliman received an EPSRC National Productivity Investment Grant to establish Enterprise Process Labs, the 1st generation of this venture builder programme. A New Jersey native, he currently resides in the UK.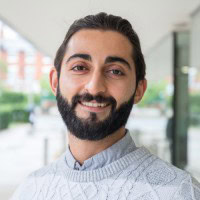 Dr Erfan Soliman, FHEA (Oxon)
Dr Soliman is an educator, entrepreneur, and engineer with experience in business scaling and product development. He has founded three companies, all within the spheres of education access, future of learning, and healthy development. He is a lecturer and researcher at the University of Oxford, and he loves helping others unlock their entrepreneurial and academic potential​​. He has prior experience building a fully-bootstrapped company with total lifetime revenue nearing $1m, raising seed capital in Chinese markets, and consulting for innovation training programmes run by the Royal Academy of Engineering. In his spare time (and pandemic permitting), he enjoys rock climbing and salsa dancing.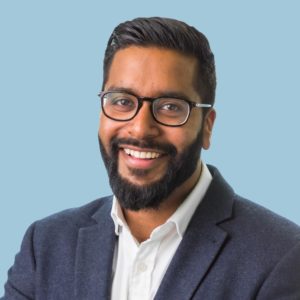 Dr Sarujan Ranjan
Dr Ranjan is a part-time clinician and also works as a Health Technology Advisor at UCLPartners AHSN. His current role involves supporting technology companies through the lifecycle of their journey, from value proposition & funding to growth-stage spread & adoption. He has co-founded two companies in the education sector, worked in venture capital and business development. Dr Ranjan's specialties include value proposition development, partnerships, and start-up strategy.

The programme is supported by the Mathematics, Physical, and Life Sciences (MPLS) Division.
Applications for 2021 - criteria and dates
Please complete the application form 
Note: it requires you to submit a one-page, double-spaced cover letter on your motivation for applying (addressing your entrepreneurial ambitions and vision for impact).
Applications will be considered on a rolling basis until 17:00 BST, on 26 April 2021. Shortlisted applicants will be invited to interview thereafter.
Timeline:
Due to COVID-19, the programme this year will run from late-April to September 2021 in two phases (Phase I: April to June and Phase 2: July to September) on a once-weekly basis (Tuesdays 17:00–18:45), at Kellogg College in Oxford or virtually. Only teams that successfully 'graduate' from Phase 1 will be invited to move forward to Phase 2.
We seek candidates across all Oxford University Colleges and Divisions who are:
Serious about starting a business venture or social enterprise, but don't necessarily have an idea or team yet;
Have a technical/STEM or medical science background, OR a corporate/marketing/business background (including talented undergraduates who are enrolled in a course within these fields);
Have an interest in pursuing opportunities not just within the UK but also abroad (e.g. United States, China, and so forth).
The programme seeks to recruit 24–28 fellows, with applications open to all University affiliates.
​
Deposit:
Successful applicants will be asked to pay a refundable deposit of £50 prior to commencing the course.
Our venture structure
We want to be as transparent as possible, both to our prospective teams and to our investors. The equity structure for start-ups that join our programme in 2021 will be as follows. This is likely to change in future years.
| | |
| --- | --- |
| 95% | Founders |
| 1% | Kellogg College |
| 2% | Knowledge Collective |
| 2% | Investor Partners |
Our investor partners and Kellogg College will also have first right of refusal to investments in start-up companies upon graduation. The long-term success of teams is critical. We believe this structure ideally allows all parties to have 'skin in the game' and be motivated to work towards a common goal. At the same time, we recognise that every venture is different and as such there is discretionary leeway to these numbers presented.
Partnerships and contacts
Please email all questions to ventures@kc.institute and a member of our team will get back to you.
Venture Builder is supported by the Mathematical, Physical and Life Sciences Division at the University of Oxford. We are eager to work with organisations and investor partners with similar alignments in vision and mission. Please reach out if you are interested in our programme. Thank you.