Meet your new MCR President for 2021-22
Brigitte Whitehead (MSc Local English History/DPhil in Architectural History) was recently elected as President of Kellogg's Middle Common Room (MCR). Here she tells us why she stood for president and about some of the initiatives she and her fellow Committee members hope to implement over the coming academic year.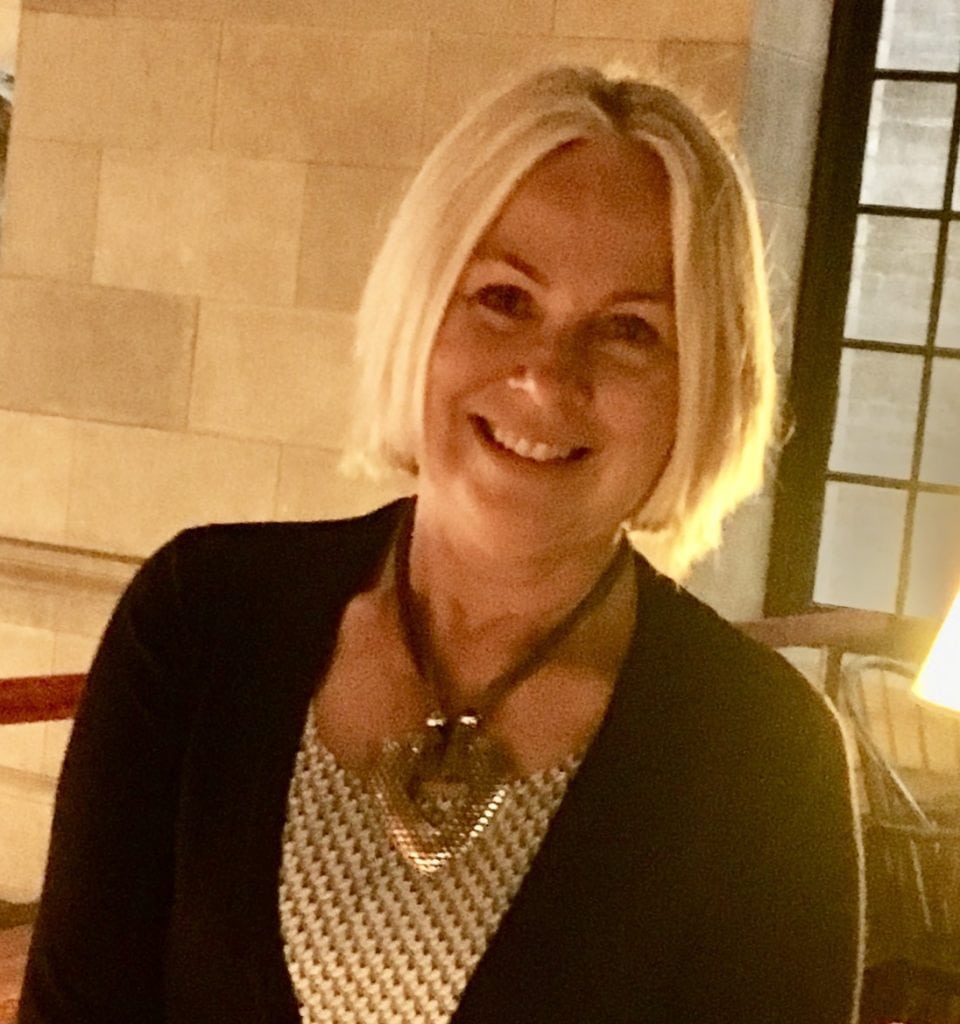 Why did you stand for MCR President?
I was immensely impressed by the in-person 2019 Freshers' Welcome Weeks programme. As a result of this introduction, I started socialising with Kellogg resident students and eventually got involved in two committees. I got elected to the MCR committee last autumn as Part-time Student Representative, and through 25 weekly webinars about Oxford and Oxford University, I got to meet many students from all corners of the world.
I enjoy socialising and can often be found on site – I rarely miss the regular Guest Night Dinners – so feel free to introduce yourself and have a chat.
What do you hope to achieve during your tenure?
As a mature continuing student, I want to ensure that the MCR caters for the needs of both the resident Kellogg community and our many part-time students, who only occasionally spend time in Oxford. I will also be looking into ways in which we can make our events more family and child friendly, for those members who are having to juggle their academic/home/work life.
I feel we should deepen connections with our alumni community so, working with the College's Alumni team and with the support of the MCR committee's Development Officer, I hope to work on initiatives to cultivate the student/alumni relationship.
My motto is: "quality over quantity". The MCR committee wishes to compliment what college staff are already providing – which is exceptional! Students need information and inspiration to organise outings so that they can socialise and support each other throughout their time at Oxford.
In Michaelmas Term, we will be organising our Welcome Week events, which will run alongside the College's events, some of which will be open to all students, not just Freshers.
For Hilary Term the focus will be on organising events with other Oxford colleges and our Cambridge sister college (Lucy Cavendish), and socials which we will organise in college (hopefully), but with some online events as well.
Trinity term should bring with it the summer weather (fingers crossed), which means we can focus on outdoor events such as BBQs, punting, cycling, picnics, croquet etc., and will finish with the highlight of our year, the annual Kellogg Ball.
Throughout the year, we will continue to provide regular MCR events, such as Welfare Teas, games evenings, Cheese & Wine events, guided walks, special events such as Halloween etc.
What advice would you give to new students coming to Kellogg?
Kellogg College staff and the MCR Committee offer an extensive three-week Welcome Weeks Programme for Freshers, which this year runs from 20 September to 10 October. The overall aim is to make new arrivals feel welcome, and to provide them with information which will enable them to settle in quickly and make friends. I highly recommend turning up, or signing-up to as many of these events as you can.
The College, MCR and University all have dedicated individuals and departments whose role it is to support and guide you through your time studying at Oxford. So, make sure you're aware of the welfare and support networks available to you by visiting the Student Handbook Health, wellbeing and disability web pages.
There are also plenty of clubs and societies you can get involved with, from choirs to croquet. Information on sport and recreation at Kellogg can be found here, with further details being made available during Welcome Weeks. Whilst University wide information can be found on the University website.
To keep up to date with the MCR's busy programme of events, join their Facebook group: www.facebook.com/groups/kelloggmcr/ or take a look at their website: kelloggmcr.com