Scholar profile: Urvi Khaitan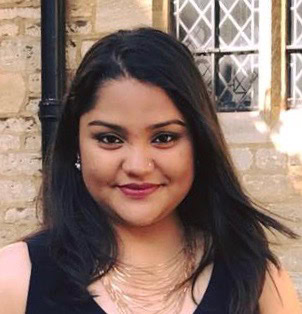 Which scholarship do you hold?
The Oxford-Vincent Packford Geoffrey Smart Graduate Scholarship.
What subject are you studying?
I am doing a DPhil in History, in the economic and social history strand.
What research have you recently undertaken or what research are you hoping to undertake during your DPhil?
My research primarily focuses on gender and labour in late nineteenth- and twentieth-century South Asia.
I completed an MPhil in economic and social history at Oxford in July 2019, and wrote my dissertation on women workers in coal mines in late colonial India in the 1920s-1940s. Using new qualitative and quantitative archival material, I was able to argue for the crucial role of female labour in this industry, and more particularly, during the Second World War.
My DPhil builds on this project and aims to examine how gender, class, and empire defined working women's experiences in the South Asian economy during World War II. My research hopes to show South Asian women as actors and agents in a historical period that has marginalized them, to de-masculinize war, and to add to the literature globalizing the Second World War.
What does the scholarship mean to you?
I feel very honoured to have been awarded this scholarship. I would have been unable to pursue a doctorate at Oxford had it not been for Kellogg's generosity and so I am extremely grateful for the opportunity to be spending the next three years in such an incredible environment.
What do you value about being a student at Kellogg College?
As a graduate college with a huge international community and a strong egalitarian ethos, Kellogg is undoubtedly one of the most welcoming, forward-looking, and supportive spaces I have come across at Oxford.