As the storm clouds of World War Two gathered over Europe, brilliant minds worked tirelessly at Bletchley Park to break the German Enigma cyphers. The secret intelligence unravelled by code-breakers such as Alan Turing, Donald Michie, and Joan Thirsk (née Hopkins) was vital to the war effort, and is thought to have shortened the conflict by years.
At Kellogg we are once again celebrating our unique partnership with Bletchley Park with a week-long programme of special events.
Fact and Fiction: Telling the story of Bletchley Park
Bletchley Park Week 9 – 14 March 2020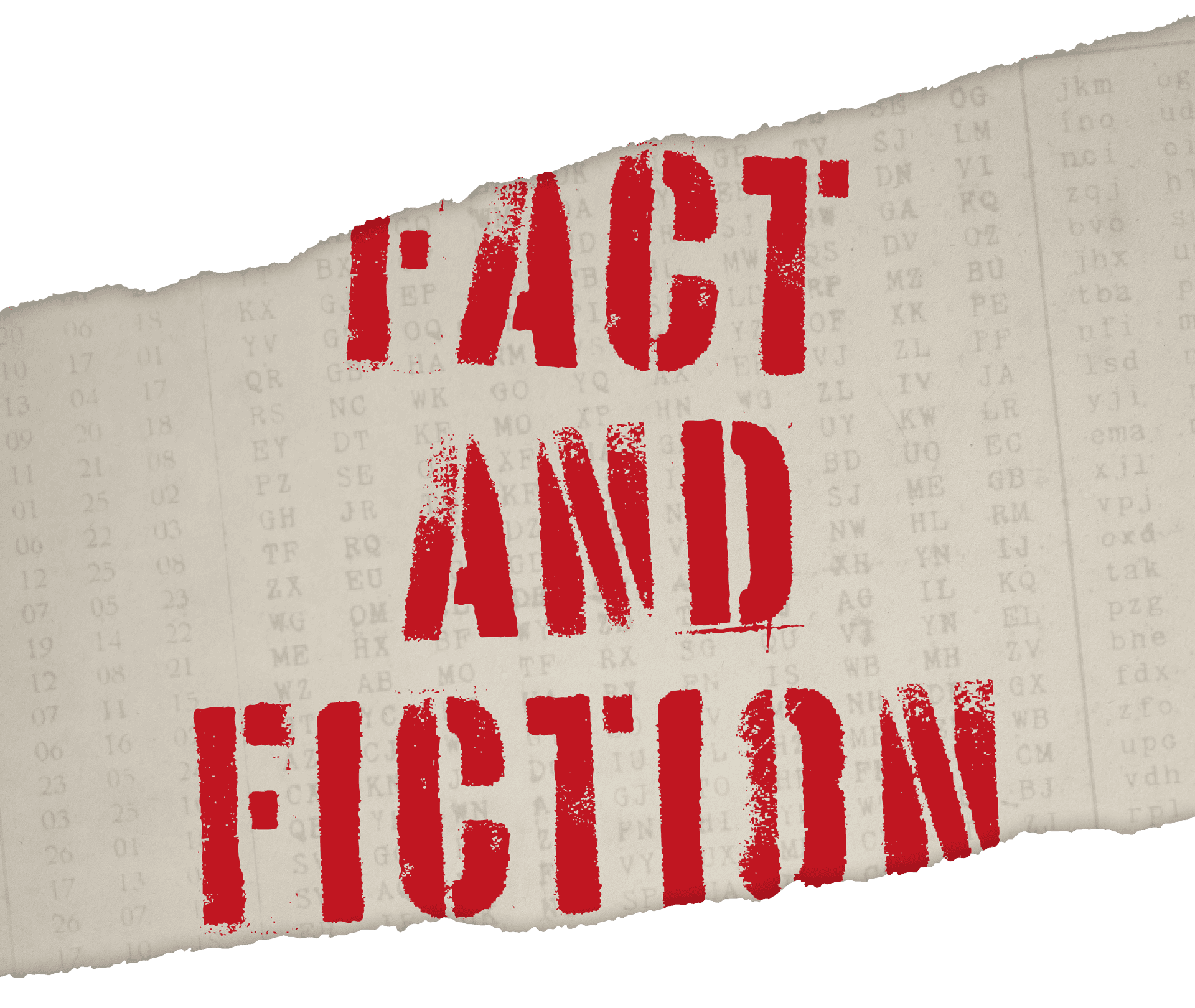 The codebreakers at Bletchley Park were instrumental in the allied victory in World War II. Their achievement in developing a method to break the codes of the German Enigma machine has become the stuff of legend. But it is, of course, very much the stuff of fact too.
The finest intellects. The seemingly insurmountable odds. The complex personalities. The race against time.
All rich ingredients for the storyteller as well as the historian.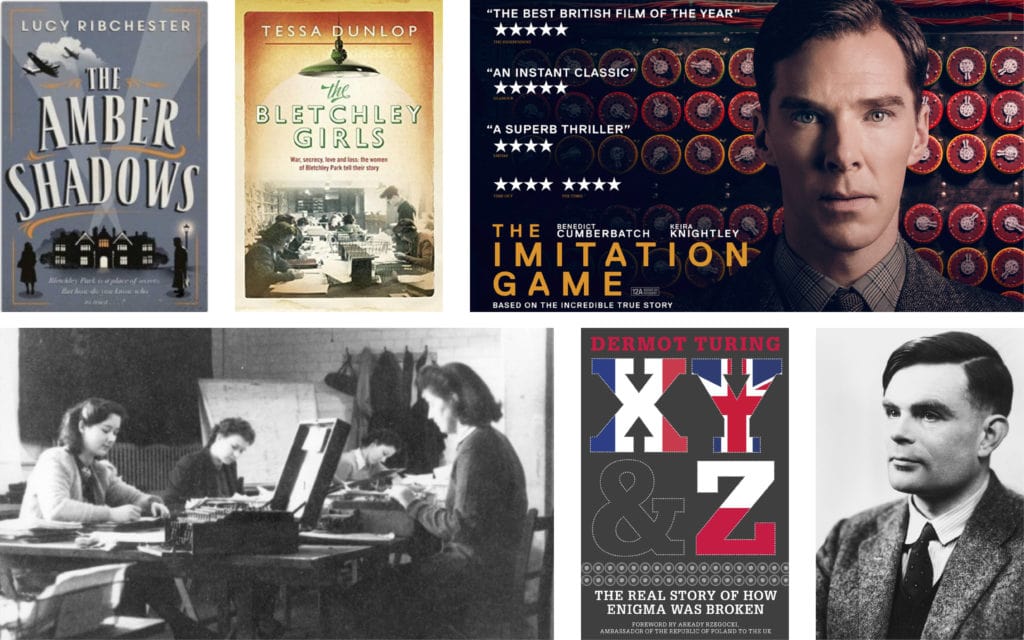 So what is Bletchley's truth? That's a question at the heart of Bletchley Park Week: a series of events where you can discover more about the Government Code and Cypher School (Bletchley's title in 1939), explore how it has been depicted through documentaries, films, and written fiction, and debate the limits that should be set when interpreting history for dramatic effect and entertainment.
Don't miss this opportunity to join us!
The majority of our events are free and open to the public. Booking may be required. Please see booking details for all events at www.kellogg.ox.ac.uk/events/
Bletchley Park Week Puzzle Competition – Prize Draw Winners!
Congratulations go the following people, who were lucky winners in our prize draw competition.
Winner            Diana Sumping
Runners up   Marcus Duyzend and Owen Harvey
A copy of the answers can be downloaded here: Bletchley Park Week Puzzles – Answers
Thank you to everyone that took part and, if you weren't lucky this time round, we hope you'll join in next year.
Bletchley Park in books
| | | | |
| --- | --- | --- | --- |
| Book | Author | Pages | Genre |
| The Last Cambridge Spy: John Cairncross, Bletchley Codebreaker and Soviet Double Agent | Chris Smith | 256 | Biography |
| My Secret Life in Hut Six: One Woman's Experiences at Bletchley Park | Mair Russell-Jones | 264 | Biography |
| A Bletchley Park Wren Overseas | Rosemary Brierley | 280 | Biography |
| Alan Turing: The Troubled Genius of Bletchley Park Hall | Ray Spangenburg | 133 | Biography |
| Secret Postings: Bletchley Park to the Pentagon | Charlotte Webb | 134 | Biography |
| The Ultra Secret: The Inside Story of Operation Ultra, Bletchley Park and Enigma | F.W. Winterbotham | 214 | Biography |
| A Grand Gossip: The Bletchley Park Diary of Basil Cottle, 1943-45 | Basil Cottle | 178 | Contemporary diary |
| The Last Truth: Bletchley Park (Legacy of Lies #2) | Leann Harris | 385 | Fiction |
| In Farleigh Field | Rhys Bowen | 397 | Fiction |
| The Code Girls | Daisy Styles | 458 | Fiction |
| Enigma | Robert Harris | 464 | Fiction |
| The Amber Shadows | Lucy Ribchester | 464 | Fiction |
| The Geese That Won the War | Marilyn Ludwig | 304 | Fiction |
| Brighter Days Ahead | Mary Wood | 432 | Fiction |
| Assignment Bletchley: A WWII Novel of Navy Intelligence, Spies and Intrigue (Commander Romella, USN, WWII Assignments series Book 1) | Peter J. Azzole | 188 | Fiction |
| Dear Codebreaker | Kerry Howard | 198 | Letters between a code breaker and her brother |
| Station X: The Codebreakers of Bletchley Park | Michael Smith | 224 | Non-fiction |
| Dilly: The Man Who Broke Enigma | Mavis Batey | 244 | Non-fiction |
| Churchill and Tito: SOE, Bletchley Park and Supporting the Yugoslav Communists in World War II | Christopher Catherwood | 256 | Non-fiction |
| Gordon Welchman: Bletchley Park's Architect of Ultra Intelligence | Joel Greenberg | 288 | Non-fiction |
| Bletchley Park and D-Day: From Codebreaking to Intelligence – The Untold Story of How the Battle for Normandy Was Won | David Kenyon | 320 | Non-fiction |
| Codebreakers: The Inside Story of Bletchley Park | F.H. Hinsley | 352 | Non-fiction |
| Saving Bletchley Park: How #socialmedia saved the home of the WWII codebreakers | Sue Black | 368 | Non-fiction |
| The Emperor's Codes: The Breaking of Japan's Secret Ciphers | Michael Smith | 368 | Non-fiction |
| The Secret Life of Bletchley Park: The WWII Codebreaking Centre and the Men and Women Who Worked There | Sinclair McKay | 372 | Non-fiction |
| Alan Turing: The Enigma | Andrew Hodges | 768 | Non-fiction |
| Bletchley Park People: Churchill's Geese That Never Cackled | Marion Hill | 144 | Non-fiction based on testimonies and archives |
| The Bletchley Girls | Tessa Dunlop | 352 | Non-fiction, biographies |
| The Lost World of Bletchley Park: The Official Illustrated History of the Wartime Codebreaking Centre | Sinclair McKay | 192 | Non-fiction |
| The Debs of Bletchley Park and Other Stories | Michael Smith | 304 | Non-fiction, stories from women who worked at BP. |
| The Girl from Bletchley Park | Matthew Broadbent | 252 | Novel |
| A Wren's Tale – the Secret Link to Bletchley Park: Memoirs of a Radio Mechanic at Scarborough Listening Station in the Second World War | Muriel Davison | 56 | |
| Another Together (The Next Together, #1.5) | Lauren James | 59 | |
| House of Secrets: A Bletchley Park Novella | W. Len | 108 | |
| Children of Bletchley Park: With the Code Breakers | Neville J. Anderson-Budd | 116 | |
| | | | |