It matters to increase access for talented but financially constrained students from the developing world
Hamse Abdilahi (MSc in Sustainable Urban Development) is a Somali community activist and writer. He is also a former Mandela Washington Fellow at the University of Delaware and a former Chevening Scholar at Bristol University. Previously, Hamse has written about his childhood in Somaliland and shared ten lessons which he learnt on his way to being accepted to study at the University of Oxford.
Having read about the University of Oxford's intention to give 25% of its places to home students from disadvantaged backgrounds, he argues that, whilst this is a step in the right direction, further thought needs to be given to students from developing countries who also aspire to attend a Western college (click below to download the full essay).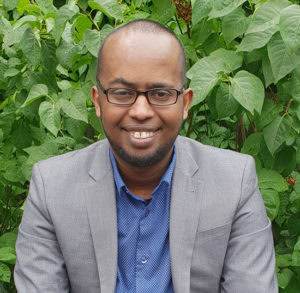 When I recently received a general email sent to all students by the Vice Chancellor of the University of Oxford late last month, I was elated. The email informed students about a new scheme to bring in more talented students from disadvantaged background. It wasn't long before the media enthusiastically took the news into their headlines. 'Oxford University promises 25% of places to disadvantaged students' read one BBC article. 'Oxford University launches schemes to attract deprived students' read another article by the Guardian. The instant media coverage was no surprise as the announcement came from one of the most elite colleges on the planet. It was indeed big news, and importantly good news. I appreciate that I am studying at a university that has designated twenty five percent of its admissions to students from disadvantaged background, but there is one thing that bothered me: it was exclusively for home students.
What about talented but financially constrained students from the developing world? Does an ambitious but poor young person from the Global South have a real shot at an elite Western college? These were the questions I asked myself. I thought of the sheer number of bright and talented youngsters back in Africa, Asia and Latin America who have the will and talent to make it to an elite Western college but lack the resources and the means to do so, and remain trapped in their own ambitions. This arouses in me a sentiment of powerlessness, and the least I could do is to publish a timely article with the hope that at least someone in some elite Western college will understand their plight. I fully understand that many elite Western colleges have taken pride in admitting an ever-increasing number of international students from the developing world. However, the vast number of these students come from the elite middle and upper classes of these countries, who have the resources to send their kids to Western colleges. This is not the category of students I am talking about. I am advocating for an increased number of Western college admissions and scholarships for talented but poor students from poor countries. By 'talented youth' I don't simply mean great academic performance and scoring good marks in a test, but commitment, vision and energy in difficult circumstances.