The climb up Mont Blanc was arduous but beautiful…
What did you get up to this summer? Kellogg student James Tufnell, took a break from his two jobs and his studies, to take on an epic climb of Mont Blanc, in aid of charity.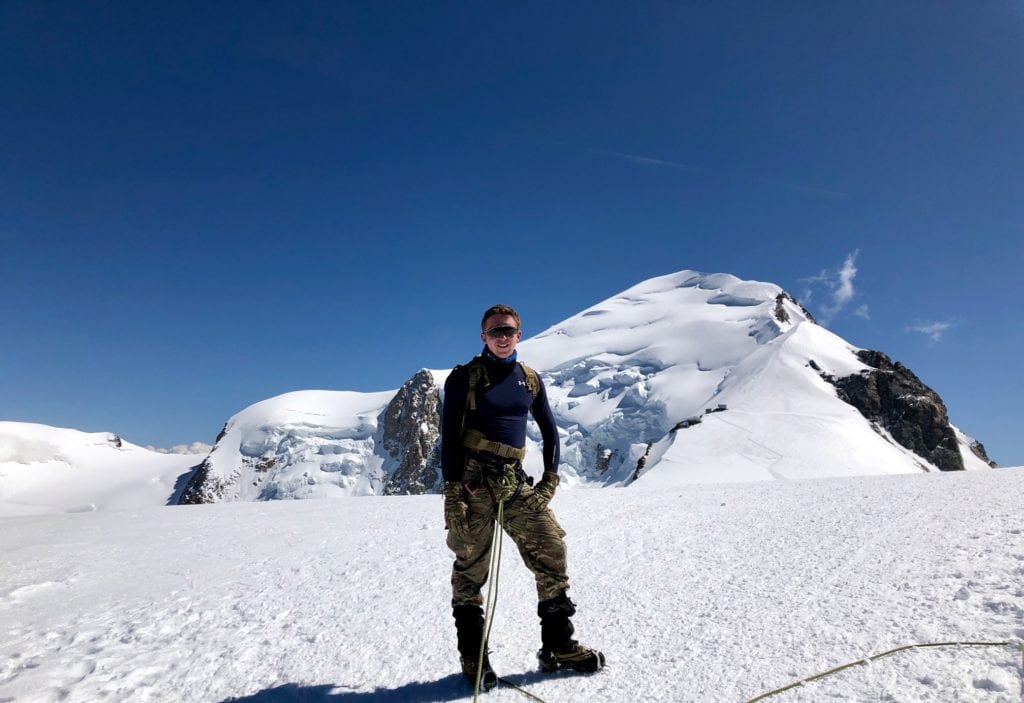 I am extremely fortunate to be a part-time student on the fantastic Landscape Archaeology MSc in the Department of Continuing Education and a student at Kellogg College. Wonderful though the course is, and my love of archaeology aside, last week I had the pleasure of immersing myself in a landscape with my trowel left at home. Having finished my course commitments for the academic year, I said a temporary goodbye to my day job as a Management Consultant for Accenture and part-time job as a soldier in the Army Reserve, and set off for the Alps to climb Mont Blanc and in doing so, raising much needed funds for the charity Mary's Meals.
As an archaeologist, a love for the outdoors goes with the territory. Having been cooped up writing essays for my course and working on my two jobs, I was overwhelmed with joy to be surrounded by mountains, away from the stresses and strains of work and academia.
During the first week of September, I climbed Gran Paradiso (the highest mountain in Italy) and Mont Blanc. Having self-funded the climb, I also elected to try and raise money for Mary's Meals, and have been overwhelmed by support from both Kellogg students and staff, and both of my employers.
Mary's Meals is a global movement that sets up school feeding programmes in communities where poverty and hunger prevent children from gaining an education. It costs Mary's Meals as little as £13.90 to feed a child in school for a year in countries like South Sudan and Malawi. With this in mind, I hoped to raise £1,390 for the charity, thereby enough for them to feed 100 children for a year.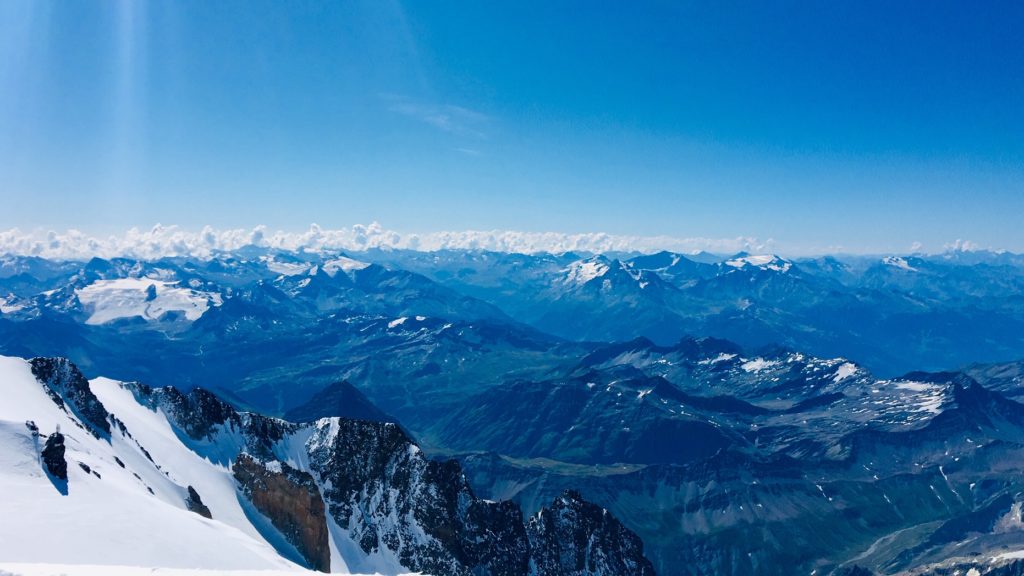 The climb up Mont Blanc , Western Europe's highest peak, to 4,810m, was arduous but beautiful. Using crampons and ice axes, my fellow climbers and I enjoyed what our guides described as luckily the best conditions they had ever seen on the mountain. The sun shone on a clear day that also did not have a breath of wind. Having traversed the pointed snowy ridges and glaciers and the climbed up jagged rock faces, we witnessed amazing views from the summit which more than justified the difficult climb.
I cannot recommend climbing up Mont Blanc highly enough. If any Kellogg students would like some advice on climbing the mountain or on other similar bits of mountaineering, please do not hesitate to get in touch.
By way of a quick thank you, I would like to thank Christ Church Boat Club for providing an excellent final weekend of training for the mountain in the form of multiple races at City of Oxford Royal Regatta (an event which saw several Kelloggians take home a medal).