Leave a gift in your will
A gift with long-lasting impact
Leaving a gift to Kellogg in your will is without doubt one of the most important ways to help us create far-reaching opportunities for students in the future. Every single gift we receive helps transform lives and champion lifelong learning for generations to come.
We'd like to extend our warmest thanks to the many members and friends who have already pledged to leave a gift to Kellogg. Anyone who does so will be invited to become a member of the Vincent Strudwick Society – a society established to thank and celebrate all those who have so generously decided to leave a lasting legacy to Kellogg in their will.
The Rev Canon Dr Vincent Strudwick is one of Kellogg's earliest Fellows and now an Honorary Fellow and Emeritus Fellow of the College. Our Legacy Society is named in honour of Vincent, his work and continued support of the College.
Download our legacy brochure for more information. Legacy brochure (pdf).
We would be delighted if you would consider leaving a gift to Kellogg in your will. If you would like to include us, or have already included us, please contact our Development Director to let them know at: development@kellogg.ox.ac.uk
All enquiries and pledges will be treated in the strictest confidence.
With your support, philanthropy will boost our efforts to enable, inspire, nurture, and grow the next generation of change makers. Thank you for considering Kellogg in your will.
If you have already made a will, and would like to add Kellogg as a beneficiary, the simplest way to do this is by means of a codicil. Download our codicil form (pdf).
I will be forever grateful for the legacy gift that enabled my study at Kellogg – I hope that the research I conducted here will be a source of inspiration for others in the future.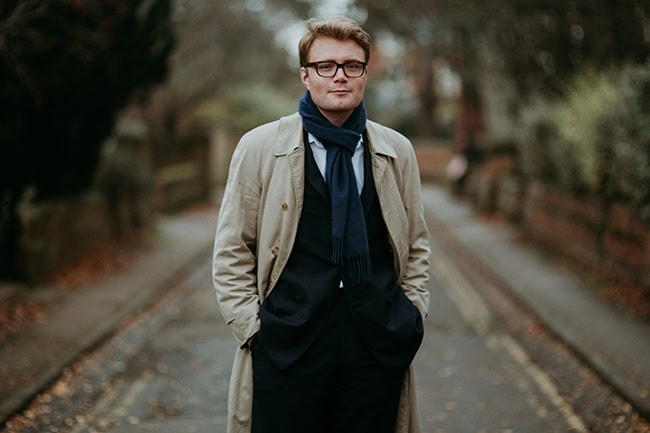 Matthew Ward, DPhil History (2016). The Oxford-Vincent Packford and Geoffrey Smart Graduate Scholarship.
Planned giving in the US and Canada
If you live in the United States or Canada and would like more information about leaving a planned gift to Kellogg, please visit our webpage: www.oxfordna.org/giving/planned-giving