Bessie and Harrison triumph at Boat Race trials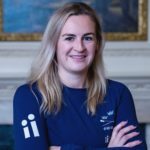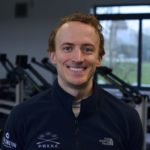 Last week, Kellogg students Bessie O'Dell (DPhil in Psychiatry) and Harrison Kieffer (MSc Software and Systems Security) took part in the Oxford University Women's  and Men's Lightweight Rowing Club December trials races.
The trials are the only opportunity the crews have to race the full Boat Race course, in front of the official race umpires, before the actual race in March 2023. Both Bessie's crew 'Castle' and Harrison's crew 'Atlanta' won their respective races. Fingers crossed they'll get to do the same in April!
Find out more, including how the teams got their names…
Photographs: ©️ Nordin Ćatić via British Rowing