Chris Byrne awarded Gillian Nicholls Prize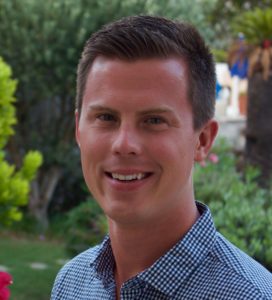 Congratulations to Chris Byrne who has been awarded this year's Gillian Nicholls Prize for his MSc dissertation in Evidence Based Health Care.
The Gillian Nicholls Prize is awarded annually to a Kellogg student for the best performance in the MSc in Evidence-Based Healthcare and is endowed by John Muddiman in memory of his late wife, Dr Gillian Nichols who undertook the MSc at Kellogg in 2002.
Chris is a postgraduate trainee in Emergency Medicine at the University of Toronto. While at Oxford, he completed a Master's in Evidence-Based Health Care. Chris was also a member of the Oxford University Ice Hockey Club and was awarded a Full Blue in 2018.
Chris' dissertation – The HEART Score in Predicting Major Adverse Cardiac Events in Patients Presenting to the Emergency Department with Possible Acute Coronary Syndrome: A Systematic Review and Meta-Analysis – addressed an important research question regarding the assessment of patients presenting to hospital with chest pain.
The HEART score creates a prediction model using a patient's demographics, risk factors and symptons, which allows a clinician to estimate short-term risk of heart attack, unplanned surgery and death. Previously, clinicians used their experience and judgement to recommend treatment.
Chris' research found the HEART score to provide a reliable, quantitative risk assessment of future adverse events in emergency department patients with chest pain. He concluded that clinicians should consider using the HEART score to facilitate risk communication and shared decision making with patients and other care providers.
Chris' review protocol has already been published and the final review is currently under peer review.
On receiving the award Chis thanked his supervisor Tim Holt and colleagues Cristian Toarta and Barbra Backus for their guidance, constructive feedback and support through the dissertation. He also acknowledged both Kellogg College and the Evidence-Based Health Care programme for an enriching educational experience.