Kellogg alumnus, Richard Hefford-Hobbs, is finding the positives in a time of Crisis
After answering the Government's call in March, for help designing and producing ventilators for UK hospitals, Kellogg alumnus Richard Hefford-Hobbs' company is now collaborating on the development of a new Oxygen concentrator for use in low and middle-income countries.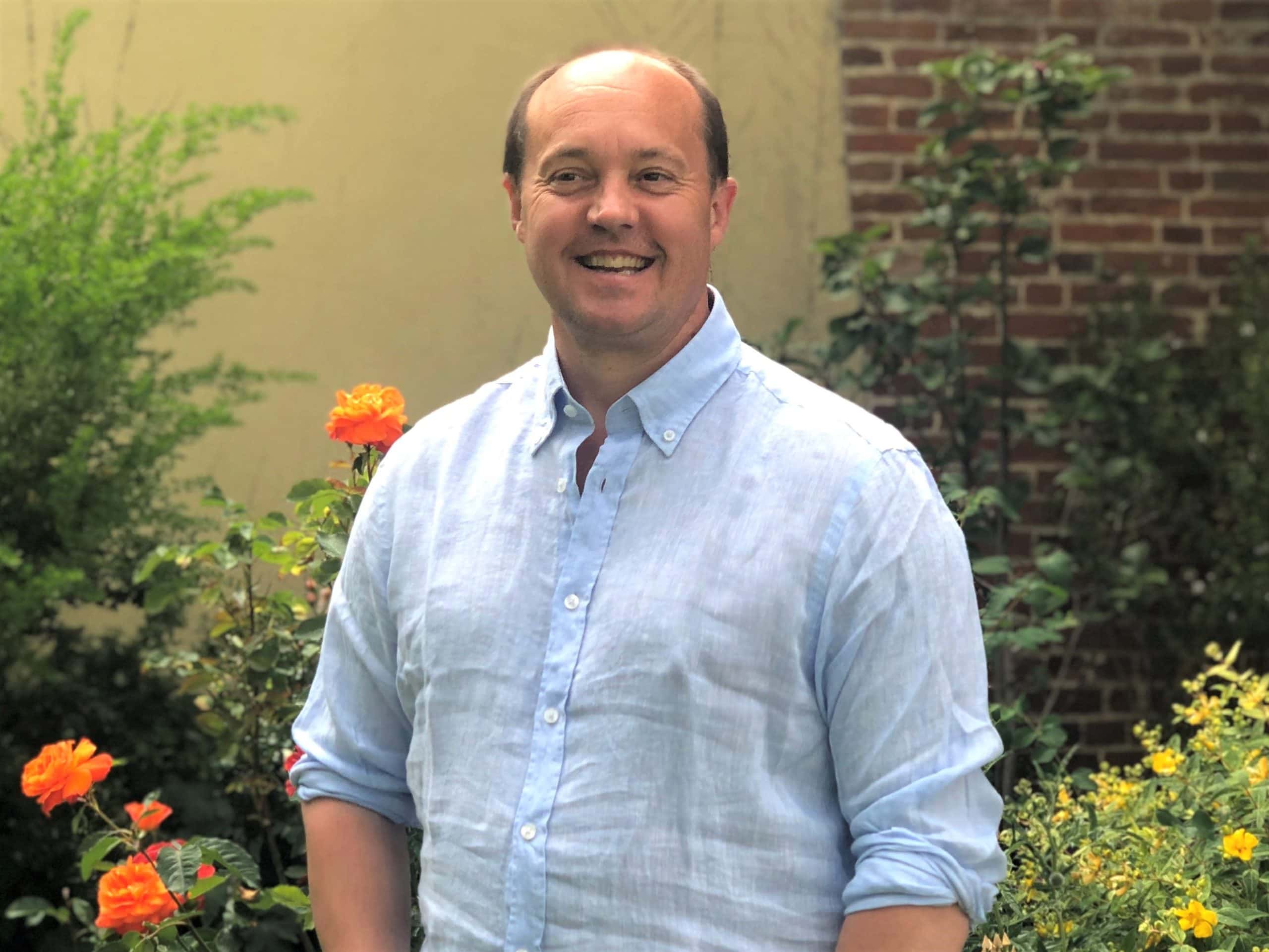 Richard is a successful entrepreneur, philanthropist and polymath, with a commitment to skills development and sharing, and the pursuit of excellence.
Qualified as a Manufacturing Engineer after previously completing an apprenticeship in scientific instrument making, today Richard is engaged in numerous commercial, educational and voluntary endeavours to promote and support manufacturing, engineering and innovation. These endeavours are undertaken regionally, nationally and internationally.
He completed a Master's degree at University College London (UCL), The Bartlett in sustainable heritage and specialised in historic architecture and intangible heritage craft skills.
Taking inspiration from his research at UCL, Richard was offered the opportunity to 'go up' to Oxford to read for a MSt in the History of Design. He promotes the value of Design in modern society and believes that "When the freedom of design is partnered with strict principles of engineering and the extended capability that technology now offers, the impossible can be achieved".
Finding the positives in a time of Crisis
As founder and now Chairman of Cambridge Precision Ltd (CPL) he has established an award–winning company with global markets and impressive export gains. The impact of the Covid-19 crisis has been felt deeply at CPL, and it has not been all plain sailing, but Richard believes that two key benefits have emerged. First, the team have found efficiencies and innovations in the way they work and second, new relationships, connections and affiliations have been established, extending the organisation's network and collaboration with others, focused on global benefit.
Richard explains …
"In January 2020 we were increasingly aware of the virus impacting so heavily in China, and we began to note changes in buying patterns and the supply of materials coming from the Far East. As this started to spread to Europe we realised there was a tsunami heading our way.
The team at CPL convened regular Covid-19 meetings and quickly put into play our business continuation plan – although to be honest we had not envisaged the reality of a pandemic – and so a lot of thinking had to be done on the hoof. Reviewing the supply chain, co-ordinating staff new to remote-working, maintaining health and safety and assimilating all the UK Government and Public Health England advice, which developed daily, was a big ask – our management team and staff really stepped up to the challenge.
In early March we answered the government's call for manufacturing partners to support the design and production of ventilators. We have a very large facility in Cambridgeshire and although we were still busy on "normal" work we felt that our med- tech experience could be valuable and obviously anything we could do to help contain the spread of the virus was a moral priority, over-riding immediate commercial gain.
Within weeks we were working with three different design partners on the proto-typing and production of new ventilator designs. One of these was adopted as a viable project and led to full production. The team were working flat out. An emergency meeting on Easter Sunday resulted in the decision to introduce a night shift to help meet demand.
Whilst the ventilator projects were new to us, we had existing relationships with med-tech clients across the globe and many other new initiatives and requirements were coming through. We were under intense pressure to fulfil a project providing body heat sensors for use in airports and hospitals and also a sample tray we manufacture became the "standard" for use in trials looking for a Covid vaccine – inevitably the demand soared.
From February until today we have been involved with diverse manufacture in response to the virus – it has been extremely high pressure but morale amongst the team has stayed consistently high – focused on life-saving manufacture and agile adaptation of practice and operation.
As the initial storm became a little less fierce and we adapted to our new working processes, we began to look at how we could use our learning and skills to best advantage and linked up with the Centre for Global Equality (CGE), a Cambridge-based organisation that enables inclusive innovation. CGE solves problems that undermine the well-being of the poorer half of the world's population by facilitating collaborations between business, government, academia and civil society. Through CGE we have connected with OVSI and Cambridge-Africa, along with many other organisations, and are gratified to be making a contribution in this arena.
It goes without saying that the value of Cambridge Cluster organisations altruistically collaborating to support emerging economies makes a real difference. The Covid-19 crisis posed new challenges and the response has been amazing.
One of the projects we are working on collaboratively, is the development of an Oxygen concentrator. An affordable, high-quality, context-appropriate device that can be manufactured and maintained sustainably in low- and middle-income countries. Oxygen canisters or piped in-hospital supplies are not always available, particularly in low-resource settings. This device can filter oxygen directly from normal air, removing the nitrogen, and offers a viability that traditional systems cannot. This complements the OVSI ventilator that is being developed .
To operate in sub-Saharan environments the oxygen concentrator needs to be robust and practical. A patient triggered ventilator has also been developed along with an automatic/mechanically timed respirator. Both are collaboratively evolved designs, building upon initial ideas from the University of Cambridge that are now being developed further by a team of engineers, intensive care medics, researchers and civil society organisations.
Working on these projects is a privilege. The task is enormous and stimulates the intellect and resourcefulness of this high-powered team. Although personally and via CPL we have always undertaken not for profit projects, I have to say that this is a pretty special coalition. From it, I believe we will develop solutions for developing economies as well as efficiencies for developed countries.
I'm delighted to hear that a similar initiative is now being championed at Oxford. Cross fertilisation of ideas and skills is both exciting and rewarding for all involved. The twenty-first century has been etched to date with capitalism and cut-throat business practice – perhaps the rest of the century may be influenced more by collaboration, co-operation and inclusivity. We can but hope."