Getting to know Kellogg's Scholars: Sophie Jai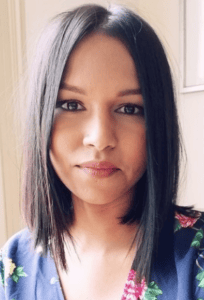 Sophie Jai is a novelist and Kellogg Scholar from 2022-24. She finished her debut novel WILD FIRES as the 2020 Writer-in-Residence and Visiting Fellow at St Edmund Hall, Oxford. WILD FIRES was published in 2022 with HarperCollins.
1. Why did you choose to study at Kellogg?
As a writer, Kellogg's Centre for Creative Writing most appealed to me. I wanted to be part of supportive writing community, which is essential to me when working on something new. Talks and seminars are happening all the time at the Centre. I attend not only to learn from other writers but to remind myself to not compartmentalize my writing life just to a desk and a classroom.
2. What's been your favourite part of the MSt Creative Writing programme so far?
It's early in my studies yet, but so far, the best part has been being taught by writers I've long admired like Mary Jean Chan and Fred D'Aguiar. I also love reading works outside of my comfort zone assigned to us as required reading. It empowers me to experiment with my own writing and unlocks joys and stories I didn't know I had in me.
3. Are you working on anything new at the moment?
A book of short stories about "unsavoury" women. I'm hoping these women meet somewhere between Ottessa Moshfegh's and Alice Munro's characters.
4. Is there a place in Oxford that inspires you to write?
The whole city. It's a place of books, river, streams, coffee, libraries, tucked away alleys, and a good balance of loud and quiet. My vision is pearlescent here. It's easy to sit down and write just about anywhere if you can stop staring at the buildings.
5. What advice would you give to new writers?
Have a word count goal in place for each day or week. Even if the words aren't great, you can edit it later. Just getting a skeleton down lets you know where you want, or don't want, your story to go. If there's something missing from the bones, you'll feel it and time will articulate it for you.
Blackwell's is hosting the paperback launch of Jai's Wild Fires on 25 February. Click here to book your free tickets.