Kellogg launches inaugural creative writing competition
The inaugural Kellogg College Creative Writing Competition offers all students, Fellows, Research Members of Common Room, Common Room Members and staff of Kellogg College, the opportunity to showcase their creative writing skills.
Entrants are invited to submit an original piece of creative writing for the competition with the theme 'Recovery', which can be interpreted however they like.
Short-listed authors will be invited to read out their entries during an online event, on Wednesday 2 June, 5pm (BST).
During this event, the winner and runner-up will also be announced, with a guest judge participating with the panel to decide the winners.
Prizes
First place: Blackwell's is proud to award the winner of the Kellogg College Creative Writing Competition with the following prize:
A Blackwell's Book Subscription*: Blackwell's will hand-pick and wrap a paperback book every month for six months tailored to the winner's taste, and deliver it to the lucky recipient
Second place: Kellogg College is delighted to award a £50 book voucher to our second place prize winner.
Third place: Oxford University Press is happy to offer as a prize the choice of one title from either the Oxford World's Classics or Oxford World's Classics Hardbacks collection that has value of £25.00 or less.
Entries should be sent to events@kellogg.ox.ac.uk by 5pm (BST), on Friday 7 May 2021.
Rules
Your submission can be in any form or genre, including poetry, fiction, flash fiction, drama and non-fiction
Submissions must be written in response to the set topic and must be entire pieces in themselves and not a section of a longer piece)
Poems must be 40 lines or fewer, prose must be 500 words or fewer, and dramatic pieces should last for no more than 2 minutes.
Entries will be received by the judges anonymously
Judges from within the Kellogg community will read each entry, and will draw up a short-list. The prize winners will be announced at the event on Wednesday 2 June.
If you have any questions, please email events@kellogg.ox.ac.uk.

*If you are interested to hear more about Blackwell's Book Subscriptions you can enquire via email oxford@blackwell.co.uk, calling 01865792792, or speaking to a bookseller.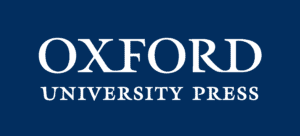 Oxford University Press (OUP) is the world's leading university press with the widest global presence. Our academic publishing programme serves scholars, teachers and researchers, publishing important and rigorous research and scholarship across subject areas stretching from History to Life Sciences to Economics.