Kellogg DPhil student wins British Universities Championship Judo Gold
Congratulations to Kellogg DPhil student Jakov Mlinarević, who won gold for Oxford at 2023 British Universities Championship (BUCS) Judo competition, at Wolverhampton University last weekend (18-19 February), in the u100kg category.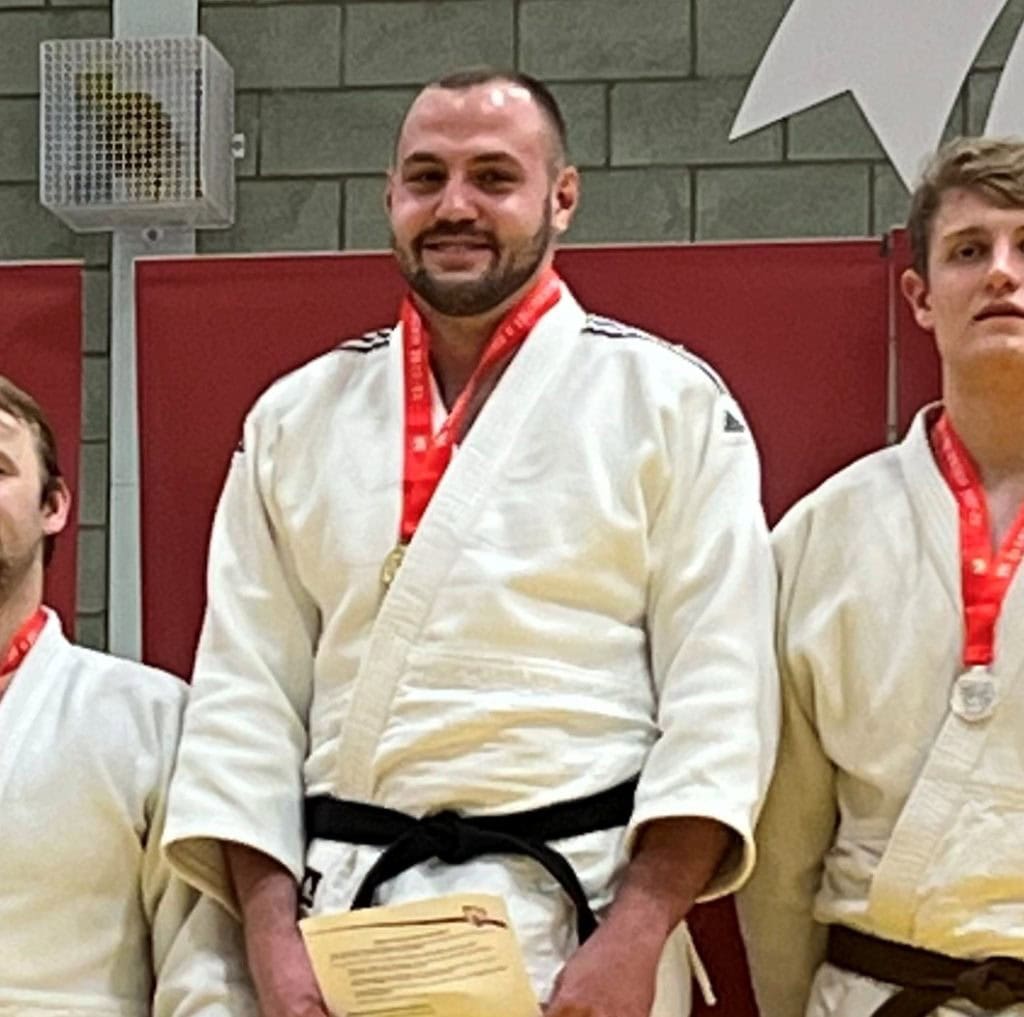 Jakov (DPhil Archaeology), has been practising Judo for 18 years, and previously competed for the Croatian national team before coming to the UK to pursue his studies. Based on this result, Jakov has been invited to represent British Universities in the European Student Championships taking place on 20th-23rd July, in his home country Croatia.
Jakov told us, 'To win at BUCS was special because it is the culmination of all the hard work I've put in during training, whilst continuing the academic requirements of my course. Ever since I began competing in the British student sport, my goal was to win at BUCS, and now it is finally achieved.
Being invited to the European University Championships is a privilege but also a commitment. I will do my best to prepare and represent my University in the best light possible on the international sports stage.'
We wish Jakov all the best!