Kellogg Junior Research Fellow makes Forbes 30 Under 30 List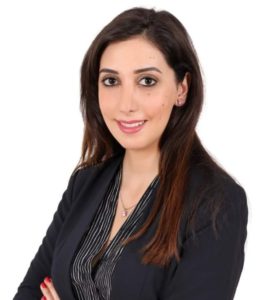 Compiled by a group of expert judges, the Forbes 30 Under 30 List is "a collection of bold risk-takers bringing new ideas to Europe" and Kellogg Junior Research Fellow Martine Abboud has been named by Forbes as one of these bold risk-taker.
Martine comments: "As a first-generation graduate, I'm incredibly proud of this recognition. No words can explain how I feel. Forbes Under 30 is a badge that I will proudly wear for the rest of my life – not that it has ever been the goal per se, just part of the journey. Oxford has provided me with opportunities I never dreamed I would be lucky enough to have… By working hard and taking advantage of the available resources, mentorships, and expertise, I have developed immensely as a scientist and grown as a human being. In turn, I love to contribute by giving talks at state schools and running programmes in under-developed countries, encouraging pupils to join. Nothing feels as good as giving back. Kellogg has been the most welcoming, egalitarian, and diverse place to be. I'm very lucky to be part of this supportive family!"
Martine's research lies at the interface of biology, chemistry and biophysics, and has led to novel method development and advances in three different areas of scientific research. These include oxygen sensing, antibiotic resistance, and metabolic alterations involved in cancer. Martine's Forbes entry highlights her chemistry research and how it has advanced understanding of how bacteria develop resistance to the most commonly used type of antibiotics, and how scientists might design new drugs to target resistant bacteria.