Kellogg MCR Football Team celebrate their outstanding season
On Tuesday 21 June, our Kellogg MCR Football Team celebrated their outstanding 2021/22 season at a dinner with President Jonathan Michie.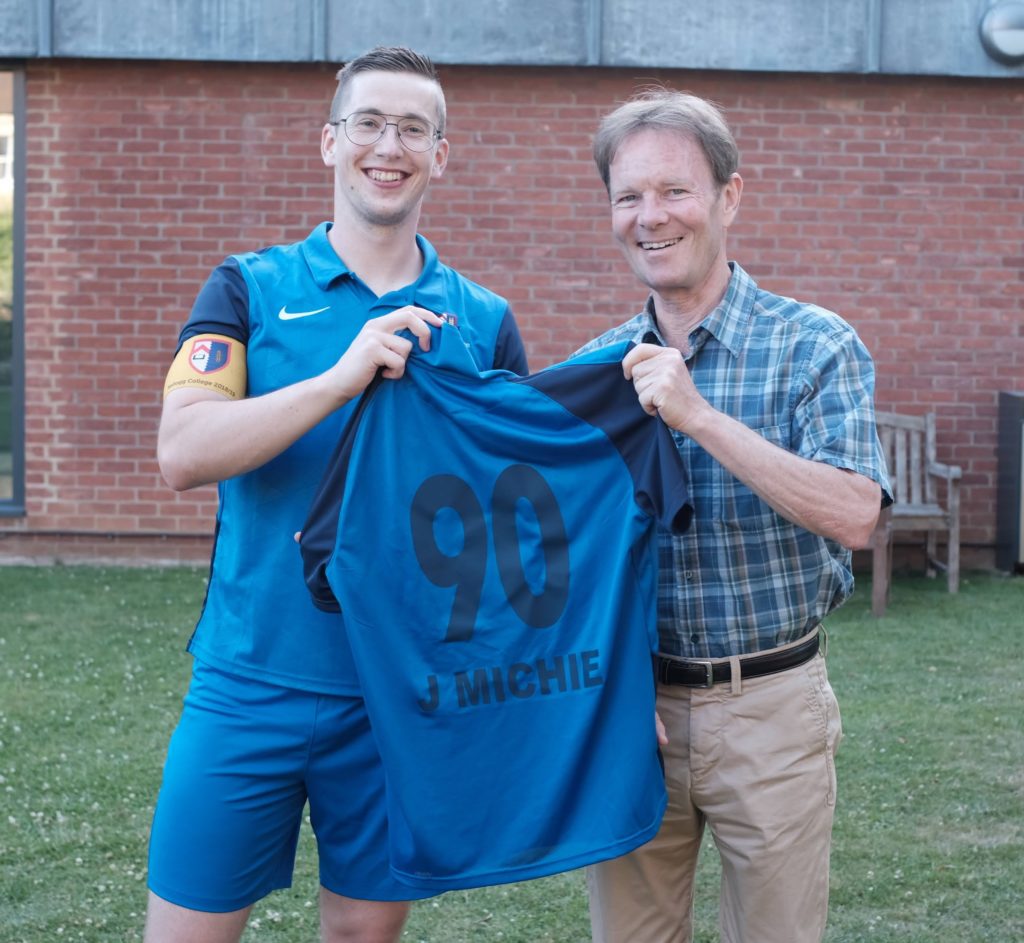 Following an unbeaten season – six league games with six wins, and a 33:3 goal ratio – the team won promotion to Division 2, and celebrated in style with a dinner, in College with President Jonathan Michie, after which Jonathan was presented with a team jersey by Captain Jonas Schöne.
A huge thank you to everyone involved in the team's success this year, including:
Abdalá Espinosa
Abdullah Reza
Adrien Sprumont
Alessandro Crucioli
Alex Tyrer-jones
Alexandre Toufic Zard
Anna Garcia
Ayso Milikbekov
Ben Hart
Chris Hill
Cody Kommers
Edgar Gutierrez Aiza
Gabrielle Chappell
Harrison Pharamond
Jack Smith
James Tufnell
Jamie Cohen
Jamie Spiller
Jonas Paul Schöne
László Horváth
Richard Freund
Ryan Herold
Tarjei Skaar
Yanick Low-Hong
Yan Yan
Zaffer War
If you are interested in joining the Kellogg MCR Football Team, you can contact Jonas Schöne via their Facebook group.
Kellogg MCR FC with President Michie

Kellogg MCR FC celebrating with President Michie