Investiture of Kellogg Emeritus Fellow, Malcolm Airs OBE
On Thursday 10 October, Kellogg Emeritus Fellow, Professor Malcolm Airs attended Buckingham Palace to receive his well deserved OBE from The Queen.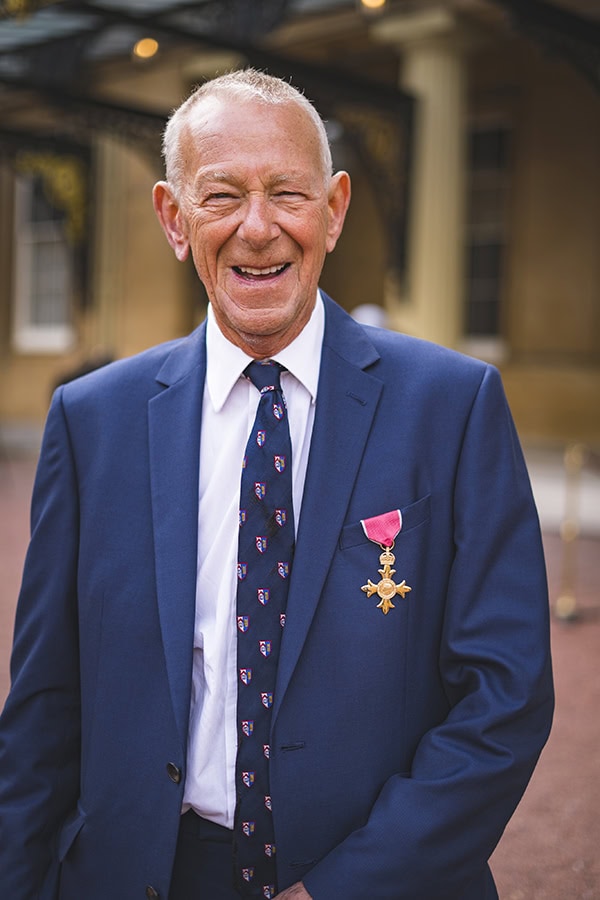 Awarded to Malcolm for his services to the historic environment, conservation and education in this year's Queen's Birthday Honours List, the OBE was presented to Malcolm at an Investiture in the Palace's Ballroom.
Malcolm describes the day below:
"The sun shone brightly when I went to Buckingham Palace last Thursday to receive my OBE. It was a truly memorable day. The briefing was held in one of the State Apartments, with the walls hung with stunning paintings from the Royal Collection, before we were taken to the sumptuous ballroom for the Investiture itself, which was conducted with great dignity by The Queen. She made time to say a few words to all the recipients in turn. Her stamina in standing throughout the hour-long ceremony was quite remarkable."
Malcolm adds, "It was a day that I will always remember and I am deeply grateful to all those who supported my nomination."
Congratulations to Malcolm on this prestigious award (and what an excellent choice of tie).