Kellogg's Martin Barakso is selected for the 166th Men's Boat Race
Congratulations to Kellogg's Martin Barakso, who has been selected to row in the 166th Men's Boat Race.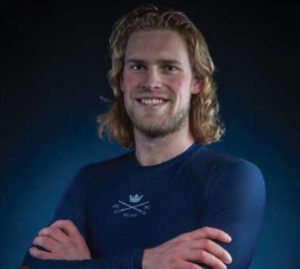 Martin, who hails from Vancouver, Canada, and is currently studying for a MSc in Latin America Studies, will be rowing for the Dark Blues at 3.  It is a real achievement for him, and for all those taking part, as they have had a disrupted training year with limited time on the river.
Due to Covid, this year's race is closed to spectators, but you can watch live on the BBC on Sunday 4 April, at 16:50 (BST). The Women's Race will be at 15:50 (BST).
This will be the second time in the race's history that it will take place on the River Ouse in Cambridgeshire. The first time was in 1944 when they were concerned about bombing raids on London and although Oxford were victorious none of those competing were awarded blues so the race is not included in the official lists.
We wish Martin and his team mates the best of luck. Come on the Dark Blues!