MCR President named British Society for Nanomedicine Champion
Kellogg MCR President for 2023-24, Dr Eeshani Bendale, has become the first Ayurvedic physician to be named a British Society for Nanomedicine Champion.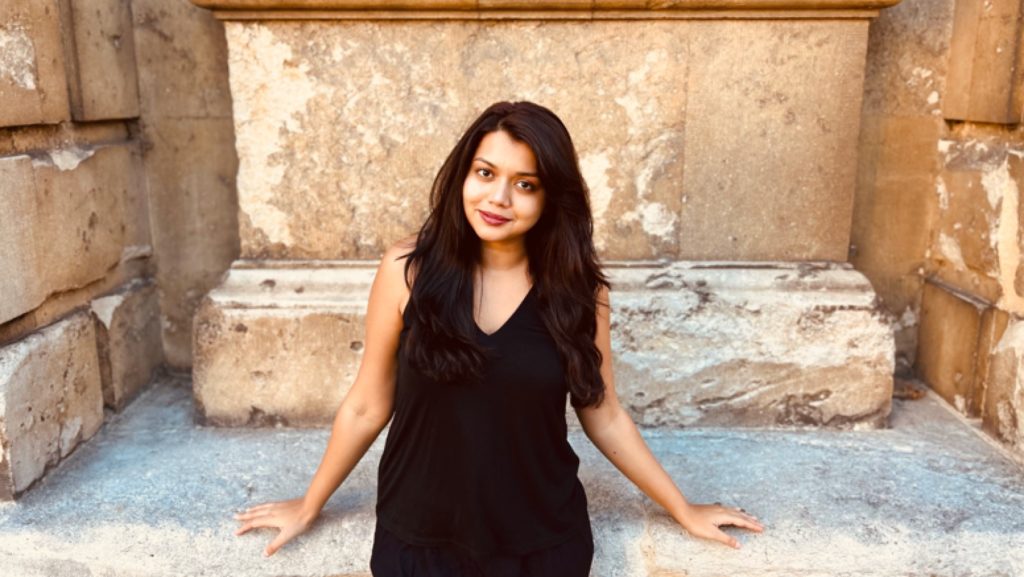 Eeshani, who is currently studying for an MSc in Evidence-Based Healthcare, is a doctor of Ayurvedic medicine and surgery. She gained an MSc in Nanomedicine from Swansea University Medical School. In her research, Eeshani works to bridge the gap between the Western and Indian concepts of Nanomedicine, by combining the power of Ayurvedic medicine with modern scientific techniques. It was this research that led to her receiving this prestigious accolade, and becoming one of only 13 British Society for Nanomedicine Champions.
Eeshani recently told The Oxford Magazine, 'I'm very grateful for this opportunity, and I'm excited to contribute to the society.
'Through the society, I recently had the chance to attend the NanoMed'23 conference in Liverpool, which was organised in partnership with the European Technology Platform on Nanomedicine, and it was a great learning experience.
'From an early age, I have been passionate about the benefits of Ayurveda. My ambition is to take Ayurvedic medicine and incorporate modern scientific methods to create evidence that can be applied to patients globally and used by healthcare professionals to inform clinical decisions.
'Ayurvedic medicine is slowly gaining recognition outside of India, but there is still very little awareness of the scientific evidence available that could be used to inform healthcare decisions.
'Whilst work has begun to compile data and research on Ayurvedic medicine, up to this point, only a tiny portion of this can be considered to be of high quality on a global scale.
'Ayurveda has a lot to offer and in order for it to reach and benefit patients worldwide, it deserves to be conveyed in a language that can be comprehended by the scientific world today.
'It is essential that this process be explored and carried out whilst maintaining the original principles and authenticity of Ayurvedic medicine."
Read more in The Oxford Magazine (31 August 2023)