Meet Kellogg student Handa aka DJ Axelle
Handa is currently studying for an MSc in Evidence-Based Health Care, she is also an in-demand DJ. As she prepares to play at this year's Gaudy afterparty, we spoke to Handa about her DJing, and how she combines her love of music with her research on counselling and social prescribing.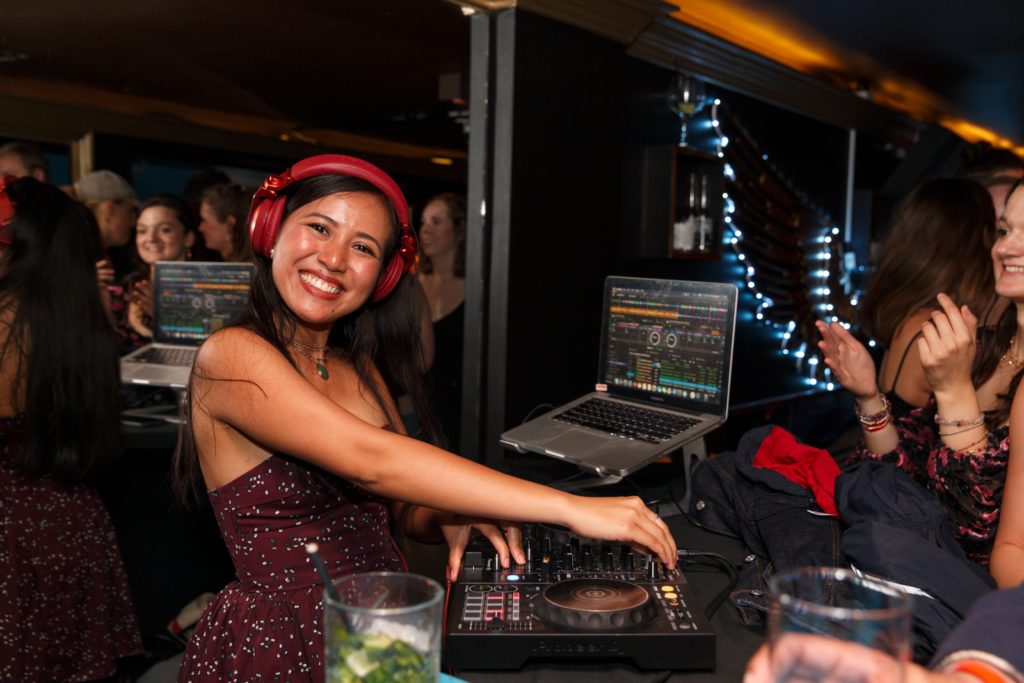 How did you get into DJing?
Music has always been my anchor, especially during challenging times. Growing up, I was drawn to DJing, but the limited presence of female DJs and my own shyness kept me from diving in. However, the solitude of the COVID lockdown gave me a chance to rethink my choices. I realised that not exploring DJing was one of my biggest regrets. This realisation was the push I needed to finally pursue my passion at DJ school in Indonesia, and share my love for music with others.
How do you fit your DJing in with your studies?
Combining my DJing with my academic work has been beneficial. My master's in counselling introduced me to different ways to improve wellbeing, and music stood out as one of them. This aligns well with my research on social prescribing in the UK and innovative non-medical drugs intervention to improve various patients' issues, such as their mental health.
Furthermore, DJing has helped enhance my creative thinking. It pushes me to think outside the box, which is valuable when conducting research. This blend of creative and academic thinking helps me approach my studies in innovative ways, leading to more comprehensive and insightful findings.
How has Kellogg supported you in this?
A Kellogg Research Support Grant provided me with the means to enrol on a music production course at Point Blank in London, where I not only learned advanced techniques in music production, but also gained a deeper understanding of the benefits music can play in social prescribing.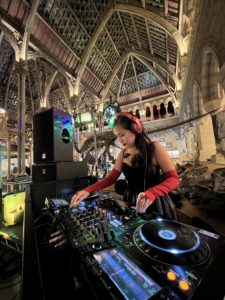 What's life like as a DJ in Oxford
I am actively involved in the Oxford music scene; I have played at various College events – from Bop nights to balls – at Linacre, Kellogg and Green Templeton. I also play at private events like weddings, private parties, and often get bookings from independent event organisers.
What kind of music do you play?
Operating under an open format, I seamlessly weave through genres, creating a tapestry of sound that surprises and delights. From the pulsating rhythms of HipHop and the infectious beats of Afrobeats, to the elevating vibes of house, the nostalgic groove of disco, and the raw energy of rock, my mixes are a melodic journey, offering listeners an eclectic taste of global tunes. Plus, thanks to my time at Point Blank, I am now equipped with the skills to start producing my own track, which I'm looking forward to playing as part of my set.
Listen to Handa's music You can contact Handa via Instagram @dj_axelle