Meet our new MCR President for 2022/23
We are delighted to introduce you to our MCR President for 2022/23, Ananya Singla (MPhil Modern South Asian Studies). Below, Ananya tells us a bit about herself and what she hopes to achieve during her time as Kellogg MCR President.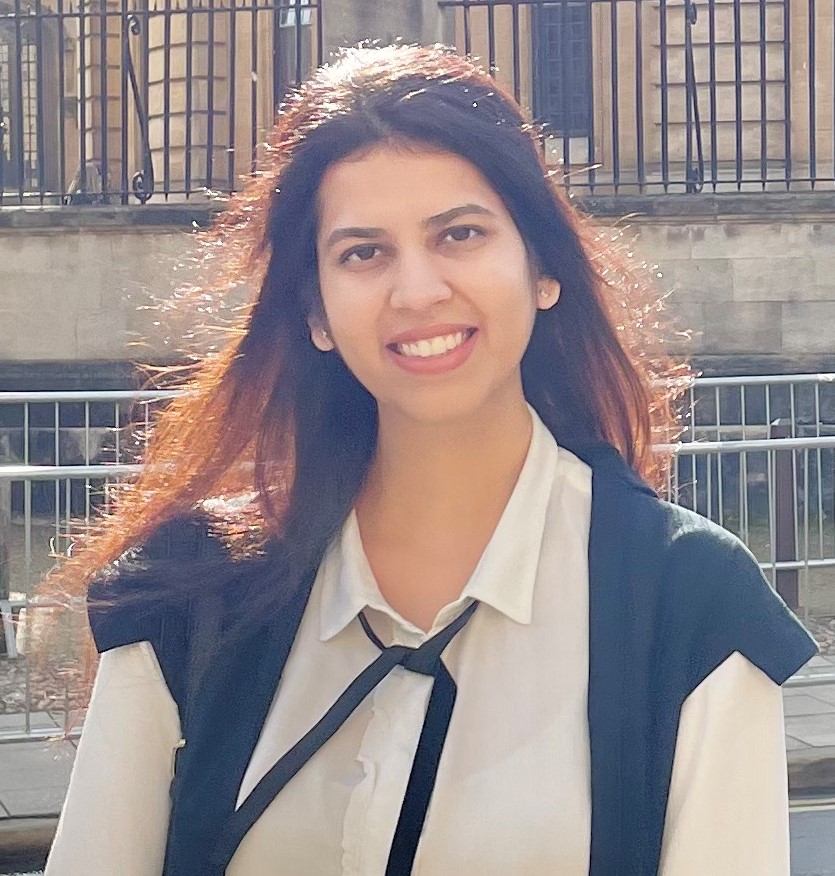 Why did you apply to Oxford?

I wanted to read for a research masters or MPhil as an intermediate degree before applying for a DPhil. Oxford had some attractive and interdisciplinary options in this respect for my area of interest in Social Policy. Of course, the history and folklore surrounding the University, especially where I come from, was an added motivation.
How has your time in Kellogg benefitted you?

I came to Kellogg with a general indication of its international student base and my time here has only reaffirmed this; I have learnt so much about cultural diversity, egalitarianism, and shared values from fellow members of the College – it really is a welcoming and hospitable environment. I will always remember the incredible spreads at formal dinners and my interactions with College fellows, staff, and graduate students, from different disciplinary backgrounds.
Why did you run for MCR President?

I was the MCR's Domestic Officer during 2021/22 and enjoyed engaging with student life at Kellogg – organising events and taking on more responsibility for student welfare – and it seemed  a natural progression to apply for the position of MCR President.
I am incredibly grateful for the love and support of my friends and family who encouraged me to stand, and to those who voted to support my candidature.
What do you hope you can achieve in your tenure as MCR President?

During my tenure, I want to widen opportunities for positive social interactions and bonding for Kellogg members; to offer more welfare and academic support; and to work towards improving the experience of part-time graduate students;  this was the rationale behind my Manifesto. I look forward to working with the College and my committee to deliver on my pledges.
What would you want your legacy to be?

I would like to be seen as approachable, and to be known for prioritising student welfare. I see this as less of a consideration of my legacy as MCR President, and more about living up to the expectations of those who voted for me and the general student body, and maintaining the high standards of integrity of Kellogg.