Senior Tutor Yasmin Khan releases her debut novel 'Edgware Road'
You may know Dr Yasmin Khan as Kellogg's Senior Tutor and an Associate Professor of British History at the Department of Continuing Education, but did you know she is now also Yasmin Cordery Khan novelist?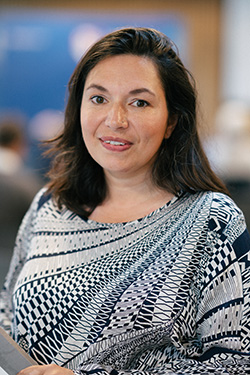 The author of 'two big history books,' The Great Partition: The Making of India and Pakistan (Yale, 2007) and The Raj at War: A People's History of India's Second World War (Vintage, 2015) Dr Khan recently stepped into the world of fiction, releasing her debut novel Edgware Road in March 2022.
"A gripping mixture of mystery, family drama and insights into the immigrant experience, Khan's expansive debut depicts two generations of a London Pakistani family, and the secrets of an estranged father that keep haunting his daughter years after his death." (Waterstones)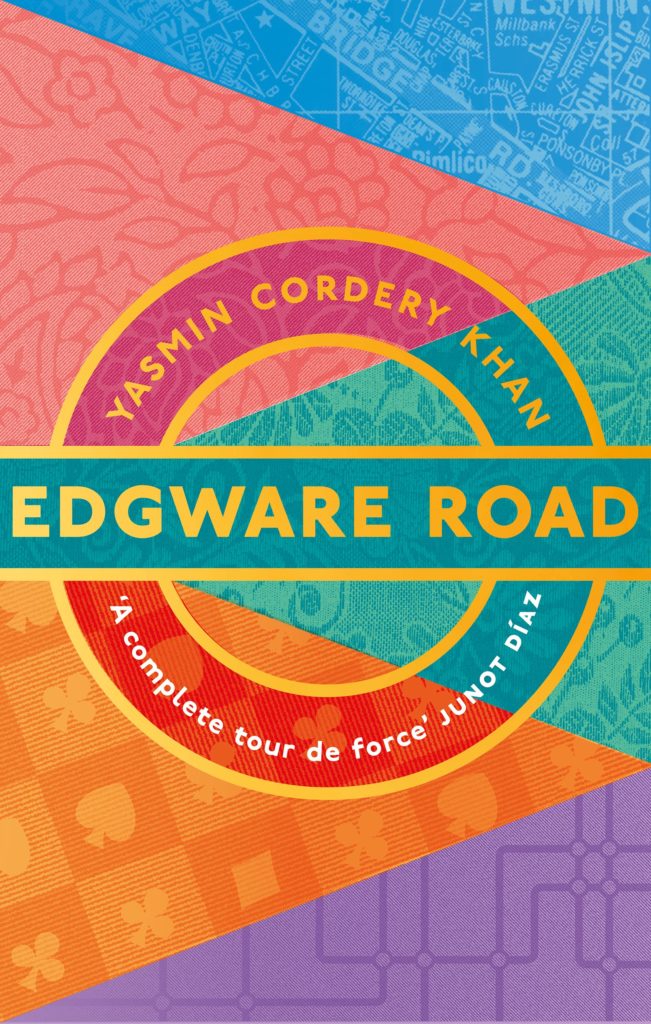 The story revolves around two narratives: in 1980s London Khalid Quraishi is a croupier for Hugh Hefner's Playboy casino, while his Pakistan-based parents still think he's pursuing an engineering degree at Imperial; 20 years later, in 2003, his Oxford student daughter Alia Quraishi is investigating the death of a father who she never really knew.
Yasmin insists that the novel is not to be read as autobiography —'I have a complex family background partly Pakistani, partly Irish' — adding, 'I don't have an argument, or a line…but I do seek to show how major global forces and systems play out on little lives.'
There are real historical characters who populate the pages, including Saudi arms dealer Adnan Khashoggi, British judge and Senior Law Lord Tom (Baron) Bingham, Agha Hasan Abedi, the Indian founder of Bank of Credit and Commerce International (BCCI), which later collapsed amidst an almighty scandal and £20 billion in unpaid debts (the BCCI saga plays out right across the book), and of course Hugh Hefner.
This is where Yasmin says her training as an historian has been invaluable. 'I read a lot of memoirs, Hansard, reports. The difficult bit is not allowing all that stuff to overload the plot…but the fiction allows me to give a sense and feeling of things difficult to put into non-fiction.' She adds, 'The Oxford depicted here is an Oxford I've known but it wasn't my Oxford; I love the place and I am a product of it, undergraduate and DPhil…"
Khan's editor at publisher Zeus, Clare Gordon, had to compete in an auction to obtain the rights for this novel and a second that Khan anticipates for 2024, ('It's about a group of young people taking the hippy trail overland from London to Kathmandu, and the things that they are running away from back in England…')
'From practically the first page I knew I wanted to publish Edgware Road. It's a big story with big themes – Thatcher's Britain, the long shadow of partition, class, gender, what it means to be British – but Yasmin Khan has managed to make it feel extremely intimate. Her characters are so real they feel like old friends, and the fizzing 1980s London setting made this locked-in Londoner desperate to get back out exploring. Yasmin is a major talent and I can't wait to share Edgware Road with the world.'
Edgware Road is available to buy now!