Kellogg student's venture chosen for prestigious Oxford Foundry Elevate accelerator programme
We are delighted to announce that a venture founded by Kellogg student Daniel Lozano, has been awarded a place on the prestigious Oxford Foundry Elevate accelerator programme.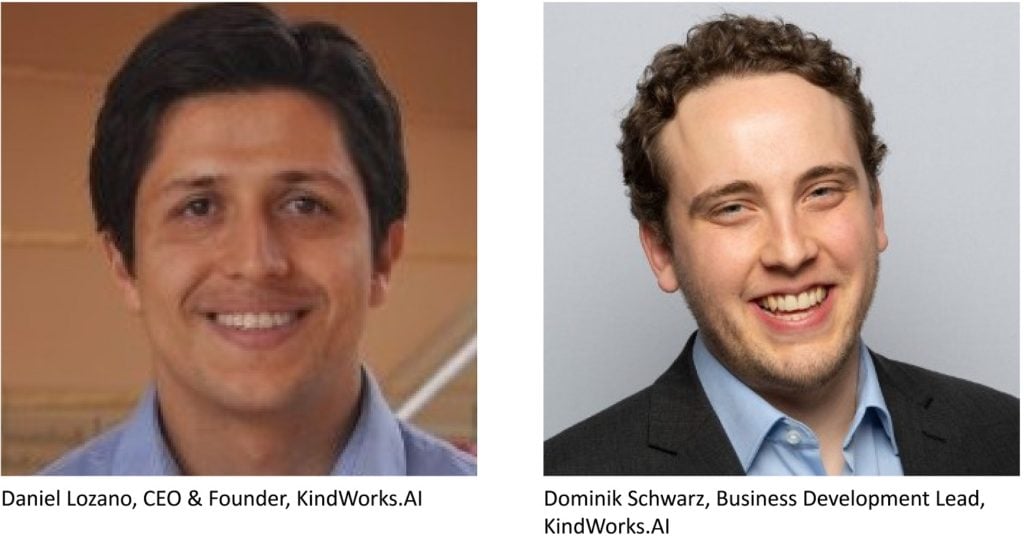 The venture, KindWorks.AI, of which Kellogg student Daniel Lozano (MSc Software Engineering) is Founder and CEO, and alumnus Dominik Schwarz is Business Development Lead, is made up of a team of multidisciplinary experts and scientists who believe that "Kindness is the key to improving well-being, decreasing feelings of loneliness, and unlocking a better experience for individuals and humanity."
The team members will be supported through a six-month intensive leadership and venture building programme, which includes a core curriculum on equality and equity and building diverse and inclusive teams, and coaching on personal development and mental health.
The Oxford Foundry Elevate accelerator invites applications from early stage ventures led by Oxford students and alumni. Each cohort round brings with it hundreds of applications which are then shortlisted to a group of ten ventures. It's an extremely competitive process led by world leading entrepreneurs, venture capitalists and business leaders. To date, the 32 ventures in the Oxford Foundry's portfolio – cohorts 1-3, have raised £43m+ in investment since joining the programme, created 170+ jobs, and are valued at over £150m.
Congratulations to everyone at KindWorks.AI on being chosen!