Kellogg welcomes its first Naji Scholar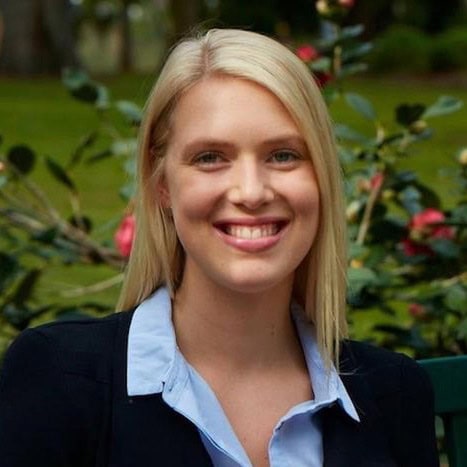 Kellogg College was delighted to welcome its first Naji Scholar, Georgia Richards, in Michaelmas 2017.
Georgia is a medical researcher from Brisbane, Australia. She gained a BSc in Biomedical Science from the University of Queensland before going on to complete an honours research project investigating the role of opioid therapy in patients with chronic low back pain. She attained First Class Honours and was awarded the 2016 National Women of the Future Award funded by the Australian Women's Weekly and Qantas for her passion and dedication to medical research and helping others. She was a guest speaker at the 2017 STEM Girl Power Camp for the World Science Festival Brisbane (WSFB); an ambassador for University of Queensland's Science programs in 2017; University of Queensland Representative at the International Association of Volunteer Effort (IAVE) Conference, Gold Coast, Australia; and keynote speaker at the University of Queensland Young Scholars Program.
Since 2015, Georgia has been working on various research projects in private hospitals in Australia. She will now begin a DPhil in the Nuffield Department of Primary Care Health Sciences with the Centre of Evidence-Based Medicine. Her research will focus on the evidence surrounding the use of multiple medications (polypharmacy) in the growing ageing population.
Professor Carl Heneghan, Director of the Centre of Evidence-Based Medicine, said: "Georgia Richards is an excellent candidate and just the sort of person the University should be looking to support. Although early in her research career, she has gained a number of outstanding awards and prizes, not least the Australian Women's Weekly Women of the Future Award, which allowed her to travel to the UK to spend time at the UK Cochrane centre."
The scholarship was made possible through the kind generosity of the Naji Foundation. The Foundation was established in 2014 by entrepreneur and philanthropist Samir Naji with the aim of supporting activities and research that increase the use and understanding of evidence in healthcare.