Emeritus Fellow receives Archaeology Book of the Year nomination
The nominees for this year's Current Archaeology magazine awards have been announced, and we are delighted to share that Kellogg Emeritus Fellow and Emeritus Professor of Archaeology at University of Oxford, Gary Lock's book The Atlas of the Hillforts of Britain and Ireland is nominated in the Book of the Year category.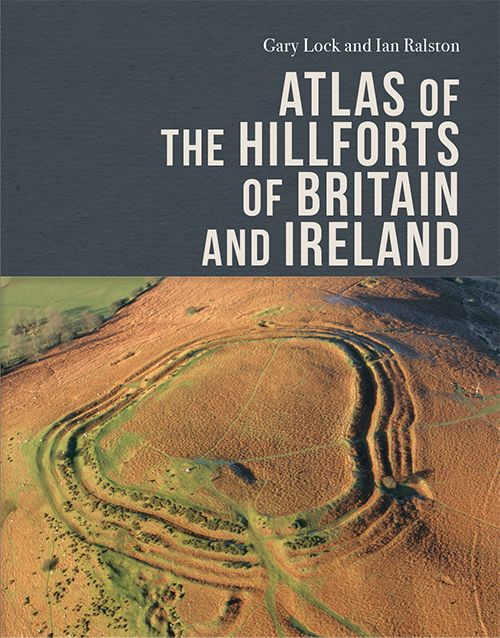 The Atlas of the Hillforts of Britain and Ireland (Edinburgh University Press) is an '…invaluable contribution to our knowledge of hillforts [and] is the most complete study on the subject in Britain and Ireland to-date.' (Andrew Tibbs, The Past, July 2022). The book outlines the results of a project of the same name, which was carried out by Gary and his co-author Ian Ralston, Abercromby Emeritus Professor of Archaeology at the University of Edinburgh, and current President of the Society of Antiquaries of Scotland, between 2012-2016. In the book, Gary and Ian assess and analyse the available evidence for over 4,000 hillforts from Shetland to Cornwall to County Clare to a single standard and present their findings in both map and descriptive form.
On being nominated, Gary told us, 'It is a great honour to be nominated for this award and justifies the six years of hard work by the Atlas team to compile the data on which this book is based. I hope the book and accompanying website (https://hillforts.arch.ox.ac.uk) encourage people to visit hillforts and enjoy the countryside as I have been lucky enough to do for many years.'
The Current Archaeology Awards are voted for entirely by the public, so if you would like to vote for The Atlas of the Hillforts of Britain and Ireland you can do so here Voting closes on 1 February 2023, and the winners will be announced on 25 February.
We wish Gary and the Atlas team the best of luck!