Professor Niki Trigoni wins Women in IT Award, again!
Congratulations to Kellogg Fellow and Professor of Computer Science Niki Trigoni who was recently awarded CTO of the Year at this year's Women in IT Awards.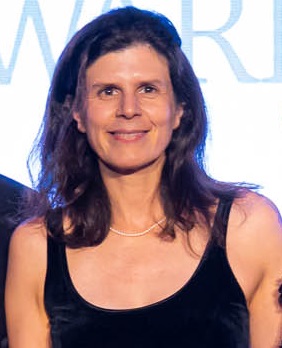 This is the second time Professor Trigoni, founder of Navenio, whose intelligent Workforce Solution provides an automated system for the tasking of healthcare staff based on their location, has won the award, the first time being in 2020.
WIT Awards commented, 'Our CTO of the Year's innovative use of technology to directly affect people's lives globally was impressive. She has taken theoretical concepts and translated this into a business and product line that is making real changes in hospitals in an area deemed "too hard to solve" previously.' 
The WIT Awards have celebrated over 1,000 women, allies, and organisations across the UK for their outstanding contribution to the technology industry.