Victorian Oxford and Kellogg - Watch the film!
Kellogg College may be one of the youngest Oxford University Colleges but our stunning Victorian buildings and their original occupiers have a story to tell…
This year's Ruskin Lecture celebrated Kellogg's wonderful Victorian building's, their first occupants and their place within Victorian society.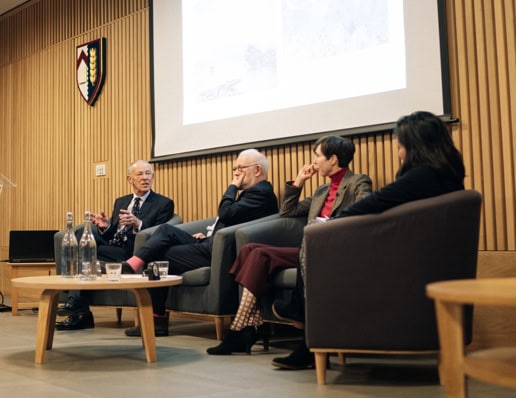 Professor Malcolm Airs OBE (Emeritus Professor of Conservation and the Historic Environment, Oxford University and Kellogg Emeritus Fellow), Professor Barrie Bullen (Tutor for Continuing Education and Kellogg Visiting Fellow) and Rebecca Baxter (Head of Development and Alumni at Kellogg), gave three fascinating talks, covering Victorian architecture, including our buildings' connections with one of Oxford's most famous institutions, as well as the famous names who visited! (no spoilers here).
Watch the film