Find out what it's like to be part of Kellogg's GCHU on a Micro-Internship
Kellogg's Global Centre on Healthcare and Urbanisation (GCHU) participates in the University of Oxford's Micro-Internship programme, and is offering three placements, to start in September 2021. If you are interested but would like to find out what a Micro-Intership involves, read the blogs below by Eljoh Balajadia, Bethan Swift and Louis Odgers, who took up this summer's placements.
Applications for September's Micro-Internships can be submitted through the CareerConnect website. The deadline for submissions is Monday 2 August 2021.
---
Dr Georgia Richards, Research Fellow & Internship Supervisor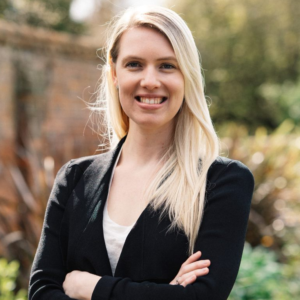 One of the greatest parts of working in higher education is teaching the next generation. At GCHU, we're a multidisciplinary team of researchers, clinicians, and practitioners with various backgrounds and experiences. Thus, students benefit from this diversity and are exposed to research that spans both healthcare and urban development. We offer micro-internships to build capacity and provide students with a taste of academic research that impacts the real world. Eljoh, Beth, and Louis were a delight to work with, and all produced impressive outputs during their week with us. We welcome students from all backgrounds across the university to come and work with us!
Eljoh Balajadia, BA Experimental Psychology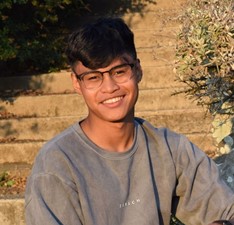 I found this micro-internship to be very fulfilling. On Monday, Georgia and Robert outlined a clear plan for the week and pushed us to pursue a topic we were truly interested in. As a result, I had a lot of fun writing an article on a coroner's report, which was on a death due to complications from a robotically assisted surgery. I was surprised that a repository of coroner's reports was so easily accessible and commended the innovative use of web scraping to pull relevant data from the Courts and Tribunals Judiciary website. Writing an article for publishing within a week was quite a quick turnaround, especially on a topic quite unfamiliar to me; however, with Georgia's support, I extracted the relevant information to create a hopefully compelling and impactful article. The use of robotics in any industry is growing rapidly; therefore, I thought it was topical to discuss its use in the medical field hence why I was drawn to that specific case report. Although this remote micro-internship was demanding, I believe that it was a very enriching experience.
Bethan Swift, DPhil Women's and Reproductive Health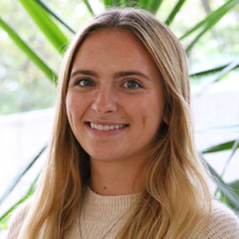 I thoroughly enjoyed my week spent with the Global Centre on Healthcare and Urbanisation. The team was very welcoming from the beginning, and everything was very organised. This was my first time working with open data, and it was interesting to see how rich the coroners' reports were and how using them could contribute to our knowledge on preventable deaths. Georgia and the rest of the team were always very encouraging, and being able to publish my findings as a journal article will be such an amazing achievement!
A preprint of Beth's research is available here
Louis Odgers, BA Philosophy, Politics and Economics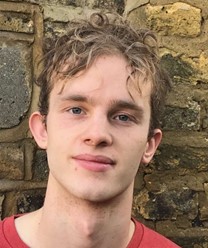 As part of my time at GCHU, I conducted a research project on coroners' Prevention of Future Deaths reports (PFDs) involving cyclists. I identified 32 reports (33 deaths) and focused on four areas of concern, including classification of defects on carriageways, structurally dangerous junctions, cycling education and 'e-bike' regulations. I chose to investigate cycle-related deaths because I started cycling as my primary means of transport during the coronavirus pandemic.
During this project, I learnt about web scraping with Python – a technique that efficiently collects data from websites, and gained experience on how to conduct research and think critically about the impact of research in public policy. In addition, I produced a systematic analysis report that demonstrates the skills I developed during this internship. Throughout the week, Georgia and her team were invariably accessible, friendly, and extremely helpful, always willing to take time out of their schedules to arrange individual and group meetings and allow me to ask questions. As well as giving me confidence with the project itself, these meetings also made me feel very welcomed as part of the team and that I was contributing in a positive and collaborative atmosphere.
The GCHU, in partnership with The Prince's Foundation, provides a collaborative forum for leading thinkers and organisations active in evidence based healthcare, sustainable urban development and education.