Not just a Dining Hall Manager...
During the current Coronavirus lockdown, we are discovering our staffs' hidden talents.
Not only is Kellogg's Stephane Lisner a great Dining Hall Manager, it turns out he has another talent he's been keeping quiet. Find out more below…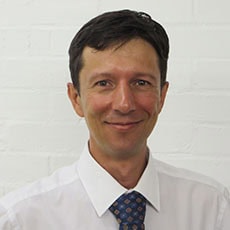 Work for me is seeing and being with people. I miss being with the many wonderful members of Kellogg; learning who they are and about their varied and interesting lives; finding out about mutual interests; having passionate exchanges about life and food.
When I'm not there, though, I love walking in the woods and forests near my home. I also love taking pictures as well, albeit as an amateur, with a simple camera.
Normally, I would spend one of my days off in the woods, but now, it's every day! I feel so happy and at rest in the woods. At this time of the year nature changes fast, from yellow to purple then white; the new green shoots look fresh and vivid; the sunshine through the leaves lights spaces, making them look like paradise! The trees have different forms, colours, and patterns – broken or lying down, they bring beauty to a scene.
The wildlife is another joy I get to witness every day. Sometimes, it might only be at the end of my walk that I have an unexpected encounter – even just a cat can be beautiful. There's a fox that stops for me; it just sits there, letting me take pictures – he/she is more relaxed than I am! A beautiful deer stood for a few seconds, just long enough for me to take some lovely shots. A pheasant, who normally runs away (in his own funny way), just waited on a branch long enough for me to take his photo. I find myself smiling continuously, like in the restaurant during service; it's like a drug, the best – kind nature, kind people.
If you're looking for something to help occupy your time during lockdown, a pianist friend of mine, Richard Sully (who played at George Clooney's wedding!), plays live everyday usually between 16:00 and 18:00. Visit https://www.facebook.com/richardsullypiano/ or https://www.richardsully.com/. There is a list of songs he can play, and you can also make requests.
Also, if anyone wants to chat in English or French (or needs help for school), please get in touch. Plus, I organize mime games on Zoom. Think of five films or songs you can mime a scene from or the title, then the other participants have to guess the film or the song (a bit like Charades) Contact me, it's fun! My email is stephane.lisner@kellogg.ox.ac.uk.
Finally, I know some students who are taking part in the vaccine trial in Oxford, and want to wish them all the best. I wasn't accepted – apparently I have too much Bordeaux in me (I don't drink much, it must be something else…)
Stephane