Scholar Profile: Matthew Ward
For this blog series we asked our Scholars to tell us about their experience of studying at Oxford as well as what it's like being a student at Kellogg. Matthew Ward is studying full-time for a DPhil in History, he holds the Oxford-Vincent Packford and Geoffrey Smart Graduate Scholarship.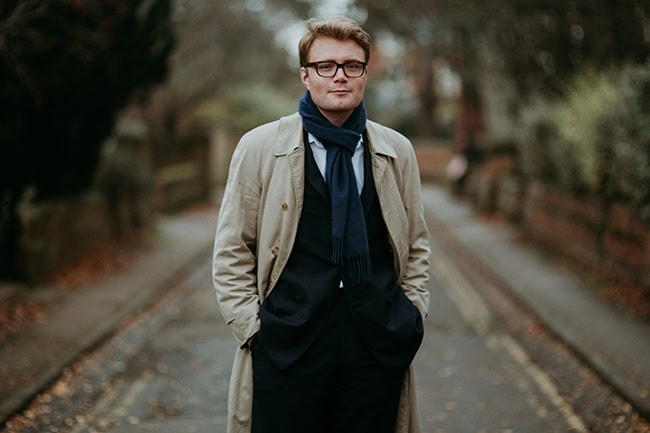 Why did you decide to apply for Oxford?
I applied to Oxford for a number of reasons: it is a beautiful city and university with unrivalled resources for studying both Irish history and the history of political thought, my subjects of research. Oxford also had a number of generous funding opportunities available to historians, such as the Oxford-Vincent Packford and Geoffrey Smart graduate scholarship. I felt confident that my research would be valued and supported by both my faculty and college.
What research are you currently working on?
I am broadly interested in Anglophone political thought in Early Modern Ireland and I am currently focussing on the Irish reception of Thomas Hobbes, the English political philosopher. This research has drawn me into to a strange and fascinating world, populated by eccentric clergyman and ambitious projectors, all of whom found in Hobbes's work a rich imaginative resource for thinking about politics in a deeply divided country. The history of Irish political thought has not received the attention it deserves. I hope that by carefully studying the way in which Hobbes's works were read and used, I will be able to draw broader conclusions about intellectual culture in the country.
What does the Scholarship mean to you?
It would not have been possible for me to pursue this research without the support of Kellogg College. The graduate scholarship pays my university and college fees and provides a generous stipend to cover my living costs. Kellogg has also funded my research trips to Ireland, enabling me to work with manuscripts and archives which would otherwise have been inaccessible.
What do you value about being a student at Kellogg College?
As well as financial support, Kellogg provides an exciting scholarly community in which to live and work. I would advise any graduate applicant to Oxford to carefully select their college; it is as important a decision for graduates as it is for undergraduates. I have benefited from being a member of a college which is focused on meeting the specific needs of graduate students, both academic and social. Kellogg hosts a variety of events throughout the year, offers comfortable accommodation and is renowned for serving the most delicious lunch in Oxford! I am very grateful to have been given the opportunity to study here.