Kellogg alumnus and Junior Research Fellow receives MPLS Early-Career Research Impact Award
Congratulations to Kellogg alumnus and new Junior Research Fellow Dr Sebastian Köhler, on receiving an MPLS Early-Career Research Impact Award for his research on the security of electric vehicles.
The MPLS Impact Awards celebrate the work of Mathematical, Physical and Life Sciences Division researchers who have made significant contributions to the economy or wider society at large, through their research.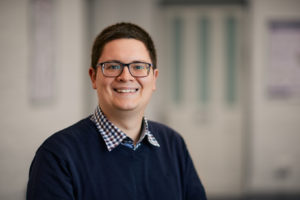 In 2022, whilst working on his DPhil, (partially funded by Kellogg as part of the CDT in Cyber Security), Sebastian – now a Postdoctoral Research Associate in the Systems Security Lab at the Department of Computer Science – identified a significant vulnerability in the network protocol of the Combined Charging System (CCS), a widely adopted standard for electric vehicle (EV) charging in the US, Europe and Asia. Sebastian found that CCS charging could be disrupted from a certain distance away, using a remote signal, with the potential to impact approximately 20 million EVs and any electric battlefield, and emergency vehicles, buses, heavy trucks, boats, ferries, mining machinery or small aircraft using the CCS standard.
This vulnerability, known as 'Brokenwire', was assigned a Common Vulnerabilities and Exposures ID in April 2022 and has since been formally recognised by the National Institute of Standards and Technologies (US). To protect vehicles, machinery and aircraft using the standard against the malicious Brokenwire attacks that Sebastian's research scrutinised, adaptations to the CCS standard are required and hardware components in every affected car and charger will need to be updated.
Professor Leslie Goldberg, Head of the Department of Computer Science, said: 'This is a great example of the exciting and impactful work happening in our Security research theme. Sebastian's research has immediate and significant implications for technology that is rapidly becoming a fundamental part of global infrastructure. An industry-wide response will be required to mitigate the vulnerability that Sebastian has identified and analysed.
'His discovery will help to make these technologies more robust and secure in the future, and he is moreover making an ongoing contribution to the coordinated industry and government response. Impact on this scale is truly impressive for a researcher at Sebastian's stage, and I'm very happy that it is being recognised through the MPLS Impact Awards.'
Sebastian told us: 'As a JRF at Kellogg, I will continue my research on the security of EVs and the charging infrastructure, which aligns well with Kellogg's core values of promoting environmental sustainability and reducing global greenhouse gas emissions.'