Kellogg student awarded Colin Franklin Prize by Bodleian Libraries
Congratulations to Kellogg student Sylee Gore on being awarded the Colin Franklin Prize for Book-collecting 2019-20 by the Bodleian Libraries.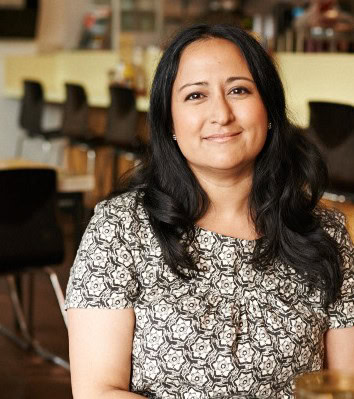 The Bodleian Libraries award the prize each year to a student of the University of Oxford for an essay about a treasured book collection. The prize is through the generosity of Mr Anthony Davis and named after the late Colin Franklin, bibliographer and book collector.
Sylee, who is currently studying for an MSt in Creative Writing, received this year's prize for her essay 'Self-portrait of a city in print: Berlin 2001-2010'. A diverse collection, principally of photographic books, recapturing ten years in the life of the city. The judges praised this in-depth examination of a particular place and time, recaptured and preserved in the books collected.
On receiving the award, Sylee said, "The Colin Franklin Prize for Book Collecting was the ideal impetus to gather my thoughts on an obsession: silence and light in Berlin. Reflecting on the items I've collected – artist books and photography zines, design ephemera and architecture guides, an austere memory game – has encouraged me now to sharpen the city portrait I've begun. I'm genuinely honoured to have my collection selected for this year's Prize, and excited to confer with the Curator of Rare Books about Berlin print items to purchase for the Bodleian Library's collections."